LEMON RX DSM2 and DSMX compatible receivers are now in stock at Great Hobbies central warehouse and heading to stores.
With everything from remote Satellite receivers, quad specific units, versions with stabilisation and models up to 10 channels, Lemon RX has something for everyone.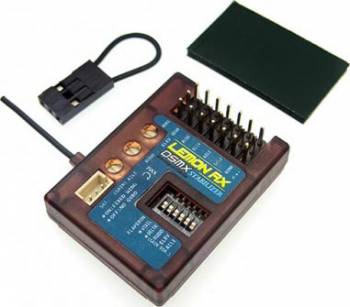 Note:
1) These are not Spektrum DSMX or DSM2 products, nor are they a copy of a Spektrum DSM2 or DSMX product. The Spektrum, DSMX and DSM2 brand is a trademark of Horizon Hobby, Inc.
2) This is not an underground black market fake Spektrum product. Lemon Rx quality is guaranteed.
3) Lemon Rx products are tested to be compatible with Spektrum's DSMX and or DSM2 products. (Spektrum, DSMX and DSM2 are the registered trademarks of Horizon Hobby, Inc.
http://www.greathobbies.com/search/r...vsearch=Search