This is a long shot, but I have the wings for a TWM Cap 232-46S (46 size) that went down. The wings are fine, the rest is toast. I can't find the servo bay covers but if I do they're included. I'm trying to clear out the hangar, so if you can use them please PM me.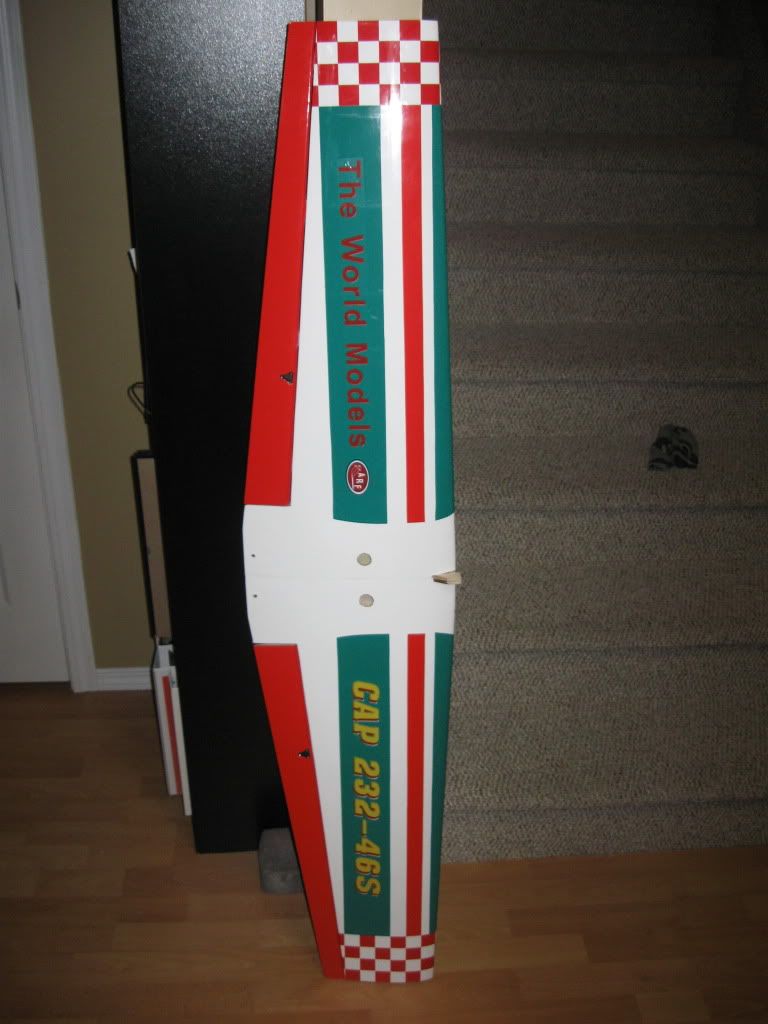 ================================================== =======
RCC Classified Quick Rules
- Location & price is a must when selling RC related items. Update your
profile
!!!
- Use the
feedback system
after a sale / trade.
- Buyer Beware!
- One bump / TTT every 3 days.
- Classified rules
here
.
** Infractions will be passed out if rules are broken. Threads may be deleted.
================================================== =======