Here is my effort to making this puppy an RC version.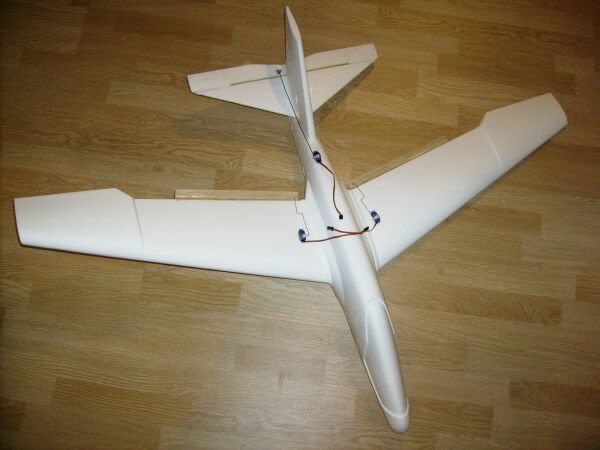 I used a wire-cutter to cut the elevator straight and used a shish-kebab skewer to join the two halves together.
HXT500 5g servos all around.
Ailerons are TE stock with tape hinges.
Here is a close-up of the current install. I decide to forgo the rudder for now. Hopefully just ailerons/elevator will be enough.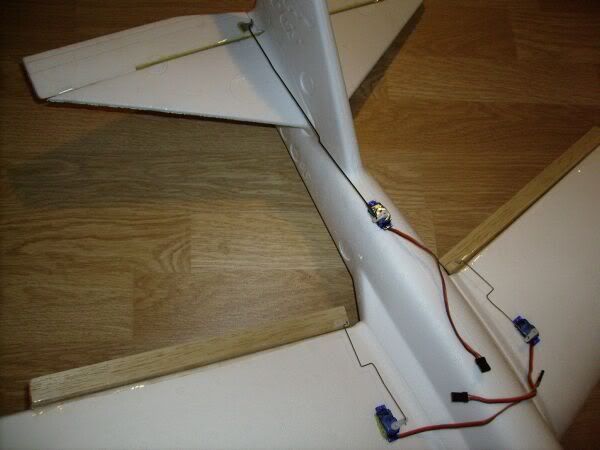 The motor/ESC will be a 20A affair throwing an 8-6 slowfly GWS prop. I haven't figured the exact placement of the motor yet. I want it on the nose but so far my CG checks have shown the motor to be too far forward on the existing fuse. It may be best for me to cut about 2" off the nose before I mount the motor. If I do this, then the battery placement will be right on the CG.