Oh yeah, I forgot to mention- you said part of the broken needle was still stuck inside the needle valve holder, that is why I gave you the part number for the entire assembly.
The above part also comes as 2 separate pieces.
This piece:
"Needle Valve Holder Assembly"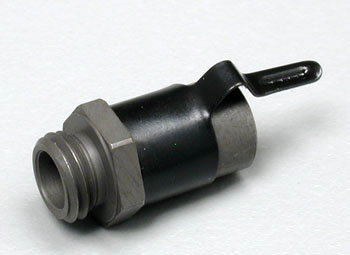 And this piece.
"Needle Assembly"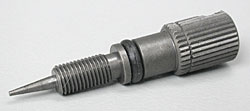 So if you can extract the broken needle from the needle valve assembly, then you only need to order a new needle, which is half the price of the complete assembly I mentioned in the first post.
The complete list of all the parts I mentioned in the above post and this one is:
27381940 Needle Valve Holder Assembly
22681980 Needle Assembly or 44281970 Needle Assembly
44281900 Needle-valve Assembly[complete]
Just go to Great Hobbies and cut and paste the part numbers in the little search window they have on the top left hand side of their website to see the parts I mentioned.
You can also search those same numbers on other websites to see if they have them in stock.