I have some duralite batteries and charger and tester for sale.
1 duralite plus charger, will charge 3 packs, plus transmitter pack at once.
1 duralite voltage checker.
5 voltage regulators, 2 are switched. Couple are 6v, couple are 5.1v
1 jr 9303 duralite lithium ion transmitter battery
1 duralite 2800 square 7.4v 4 cell pack
1 duralite 4000 square 7.4v 4 cell pack
1 duralite 4300 square 7.4v 4 cell pack
2 duralite 2000 flat 7.4v 2 cell packs
1 duralite 4000 flat 7.4v 4 cell pack, this one is just a throw in, it test's okay, but it old pack.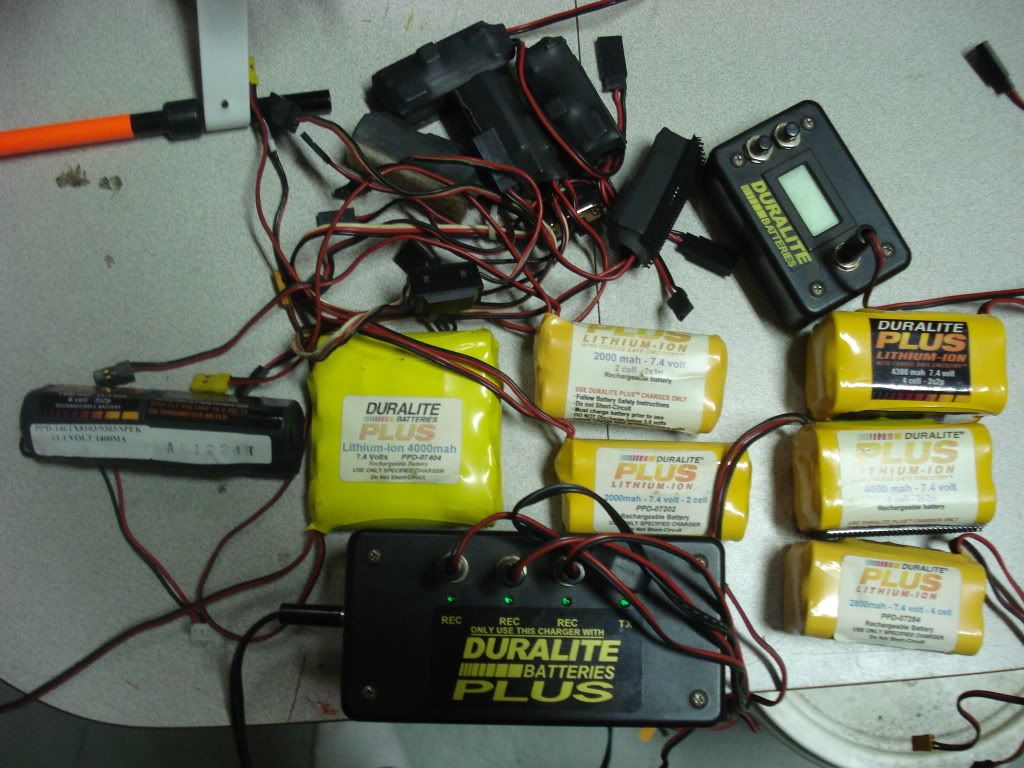 It is worth a mint new, some of it is older, hence price. I am asking 150 shipped in canada for all.
================================================== =======
RCC Classified Quick Rules
- Location & price is a must when selling RC related items. Update your
profile
!!!
- Use the
feedback system
after a sale / trade.
- Buyer Beware!
- One bump / TTT every 3 days.
- Classified rules
here
.
** Infractions will be passed out if rules are broken. Threads may be deleted.
================================================== =======