I have 2 Hyperion 6S 3300's I used in a stretch Protos which I sold (Kinda)
They have less than 30 cycles combined (>15each) on them and were never run hard and always storage charged.
Have EC5's on them and balance taps trimmed to fit XH chargers and Hyperion.
Also have carbon pinion shields on them fitted for a Logo 500/600
I though I would use them in my Logo 600SE but am happy with 10S so I am letting these go to get more 10S Sticks.
If you have a Hyperion or Voltz 10S Stick and want a trade I will consider.
$185 for the pair plus actual shipping to US or Canada.
No International shipping, Sorry.
Specs
http://www.rcflightstore.com/product...oducts_id=2474
Pics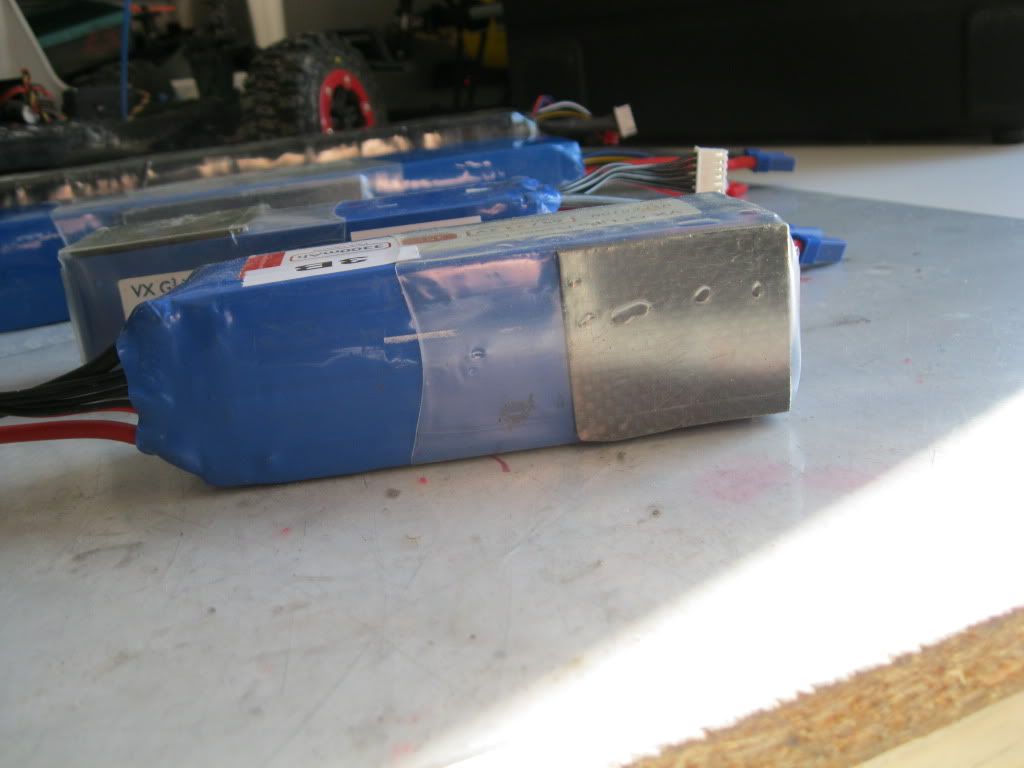 Thanks
================================================== =======
RCC Classified Quick Rules
- Location & price is a must when selling RC related items. Update your
profile
!!!
- Use the
feedback system
after a sale / trade.
- Buyer Beware!
- One bump / TTT every 3 days.
- Classified rules
here
.
** Infractions will be passed out if rules are broken. Threads may be deleted.
================================================== =======