REINFORCING THE BALANCE TABS
Here are some close-up photos of the balance tabs on the elevator and rudder from my first modified formosa. Notice that there are repeat fractures over several locations at the corner where the balance tab meets the elevator/rudder. All this is from a summer of putting into/taking it out of the trunk.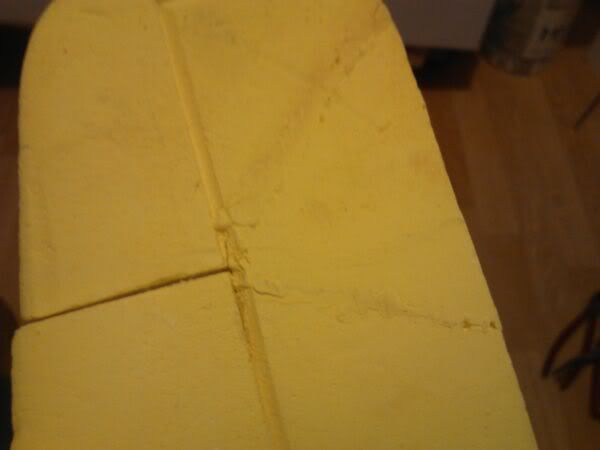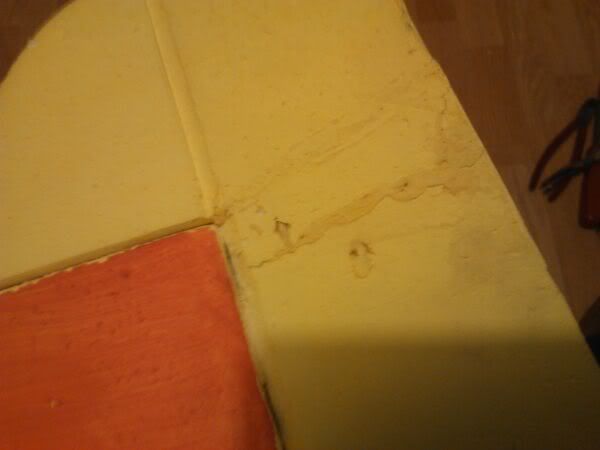 So the idea here is to reinforce this corner.
Since I didn't have any scraps of carbon kicking around, I thought I would use a bamboo skewer. IT seems strong and light enough to do what I want it to do.
I pre-drilled the end of the elevator the same diameter of the bamboo skewer. Drilling is a very careful proposition, you dont want to be erupting from the foam 1/2 way down the elevator. by using my fingers and gripping the elevator where the drill tip was, I could feel the location od the drill and feel if it was getting close to the surface. when I felt that, I adjusted accordingly and continued.
The drill only goes so far, so I had to resort to suing the pointy end of the skewer to continue to drill far enough into the elevator so it passed the weak point.
I marked the skewer to gauge how deep it went into the elevator. Here is a picture of the skewer with the depth mark on it.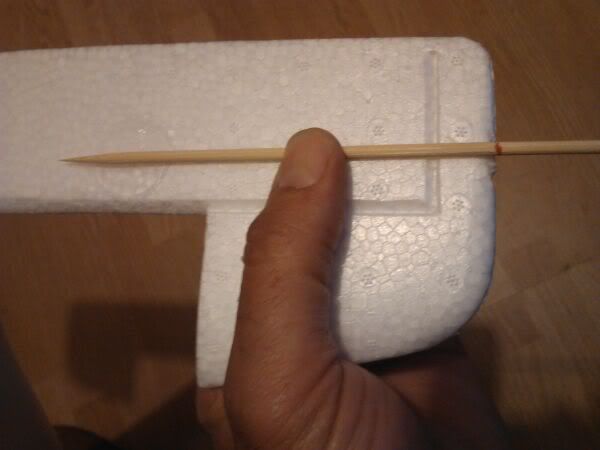 Now, all one needs to do is coat the skewer with epoxy, and slide it into the foam. here it is showing the same depth mark after gluing: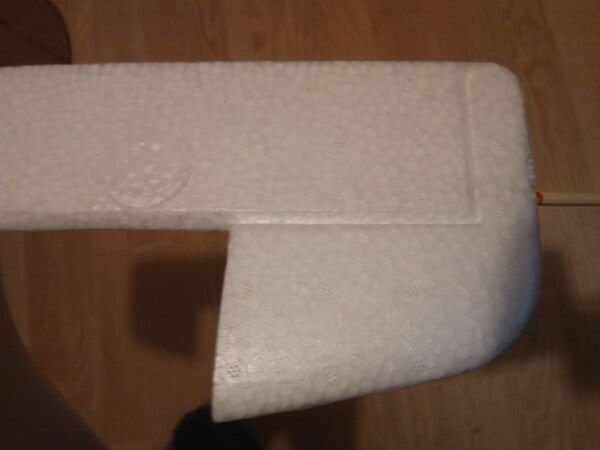 Now I will repeat this with the rudder..coming up next