My project PitViper is for an Electric Traxxas Rustler that Im turning into a unique racer. When I got my Rusty I started racing other stadium trucks and started to win and Im looking to build a Rusty that has the stock chassis. Im willing to dremel it out a bit but It needs to keep the shape of the stock chassis. Im trying to make a sleeper Rusty that looks mostly stock but can fly through the course!
So far with my Rusty I have...
-13 turn double hand wound Losi motor.
-New gearing
-ProLine Dirt Hawg tires
-Stock shell painted flat green...for testing
-New ProLine CrowdPleaser body
Regearing into 14/90 with my new esc it should keep my motor cool and have better times. Ill be doing some dremel work to lighten it up abit and Ill be working all winter to race in higher classes next spring!
Futaba 3PM-TFS 3-Channel FM Transmitter/Receiver...........130$
http://www2.towerhobbies.com/cgi-bin...mp;FVPROFIL=++
-Deans W.S. 2-Pin Ultra Plug...........2.99$
http://www2.towerhobbies.com/cgi-bin...XKX39&P=ML
-Deans W.S. Wet Noodle Flex 12-Gauge Red 2'/Black 2' ........6.69$
http://www2.towerhobbies.com/cgi-bin...XKX26&P=ML
My total comes to $139.68 and the Magnum transmitter and new esc are worth every penny!
Pics...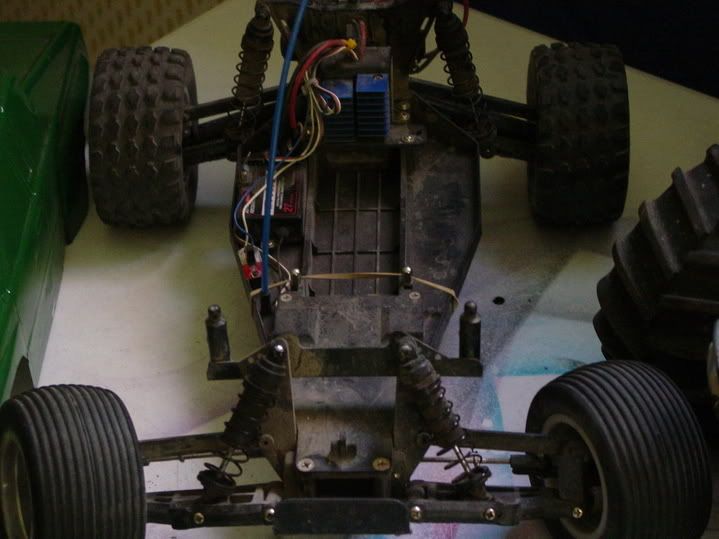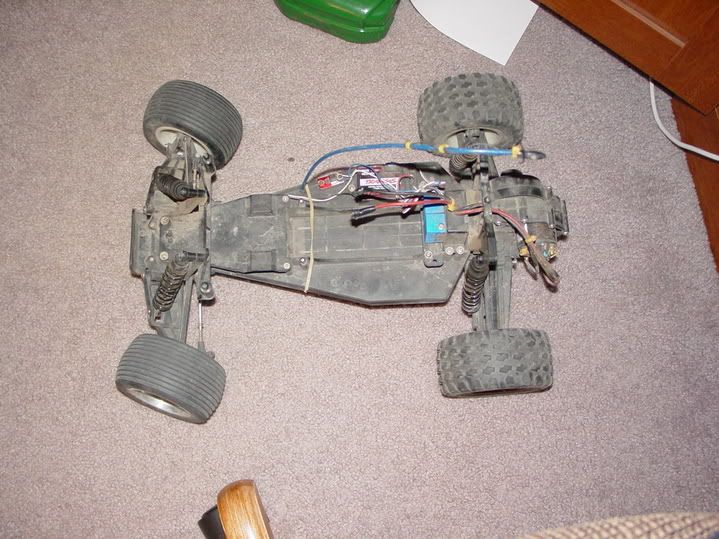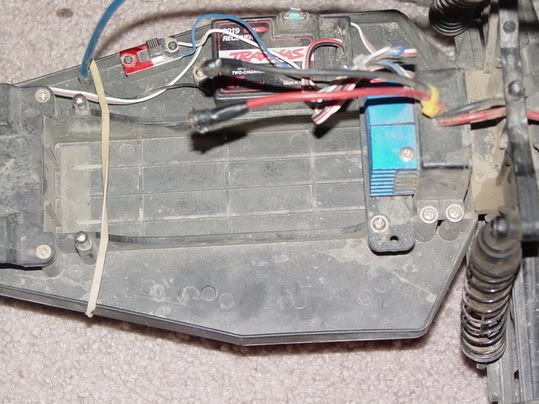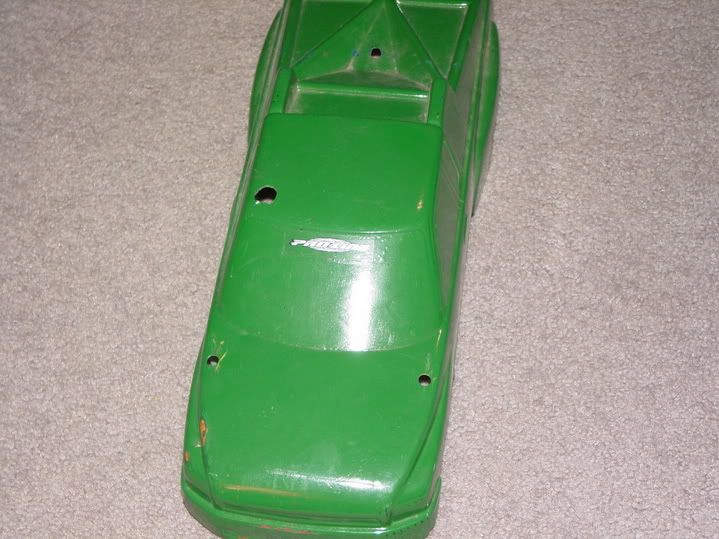 theres my rusty for you guys...I know its rough but Im outa sach at the moment.