This is my winter Maxx overhaul. I've been running this Maxx like hell during the past year and I think she deserves a overhaul. Although I do clean my truck everytime I finish running her, so she always looks brand new. But anyways, I just stepped it up a bit partly because I was bored and my truck could benefit from these upgrades.
Here's my new USHRA T-Maxx body. I hope to bring it to Monster Jam one day and get John Seasock to sign it.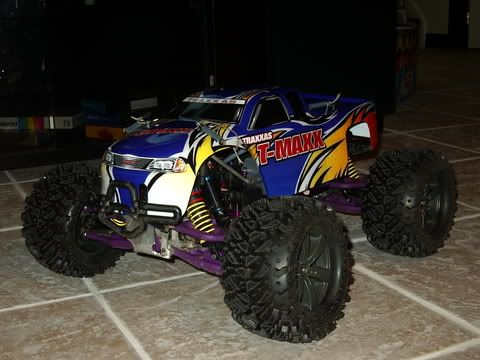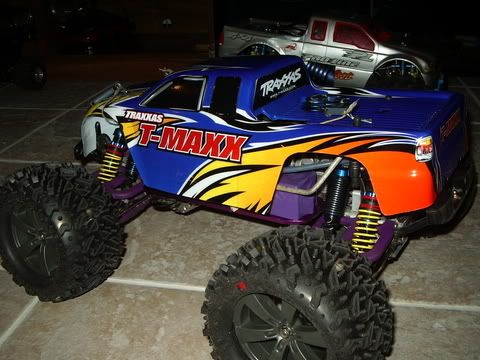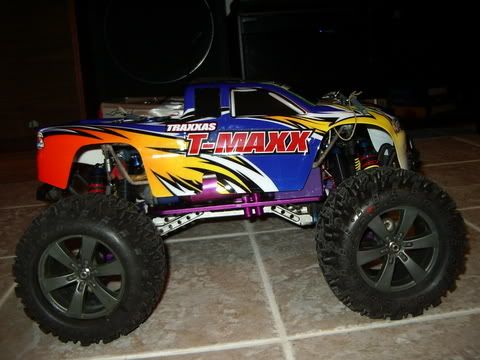 I know I'm missing a pin.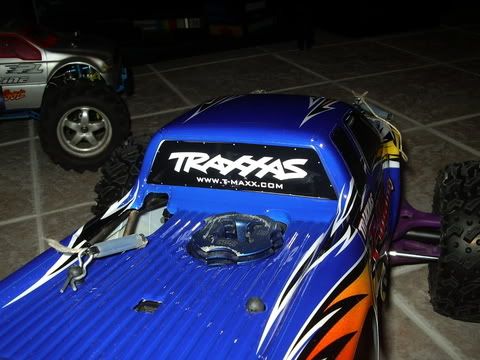 Under the hood: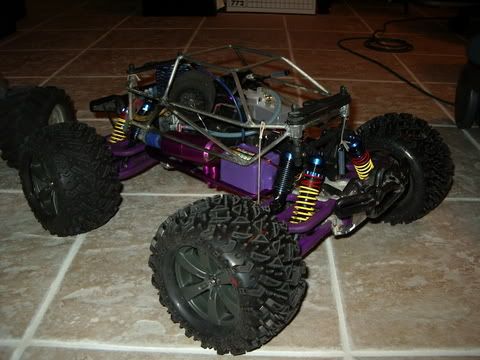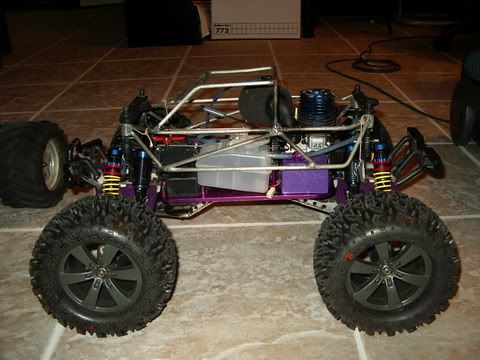 Savage clutch and spur and OFNA Tank.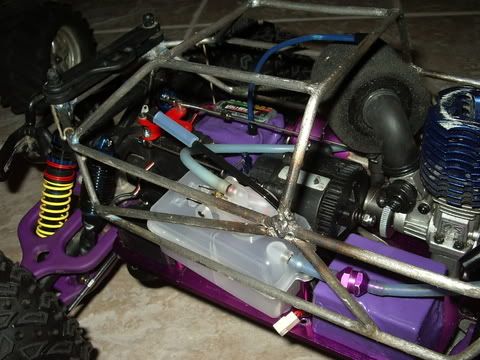 I know some people will think that I wasted my money on this Maxx. but then again, I love the Maxx trucks. That's y you see another one in the background. It's amazing to think back that I started this truck as a Sport Maxx and a very limited budget:
BEFORE (a little over a year ago):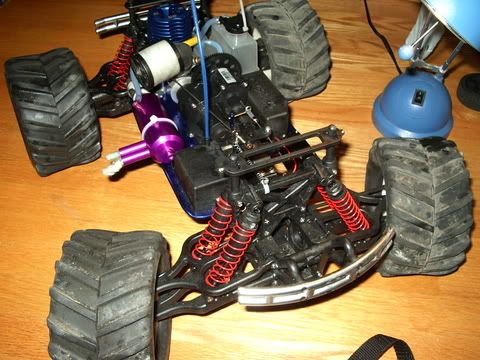 Hope you enjoyed my pics.