I have 2 NIB packages of Proline 40 Series Outback Wheels (2 wheels per package) for sale. These let you mount Proline 40 Series tires onto the TXT or Clod* without the use of adapters. I bought these for the Moab tires, but never got to it. These wheels have been discontinued for a while and are getting hard to find.
Asking Price: $60cad
* I don't think it is a direct fit on the clod, I think the parts you will need are the TXT axle shafts because they are longer than the clods.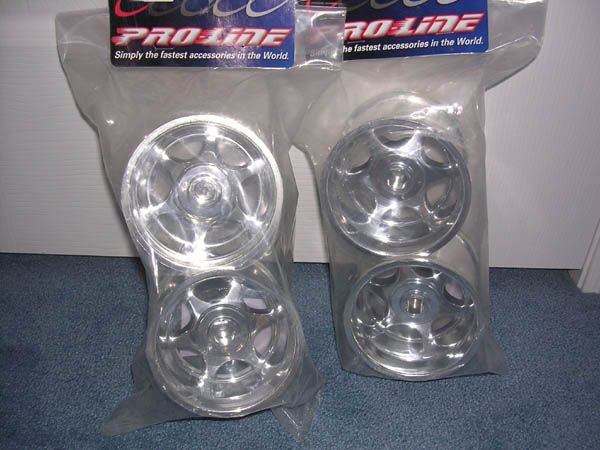 Second is a set of 4 mint condition stock clodbuster tires. There is still 99.9% tread on them. They only have been ran once. It is a little dirty, but it is in very good condition.
Price: $40cad