The emaxx Will Have
-FLM aluminium arms(one has been replaced with a stock arm)
-FLM 1 inch extended chassis
-integy knuckles
-supermaxx pillow balls
-supermaxx Gen.4 servo saver
-supermaxx 8 spider diffs!
-supermaxx centre dog bones
-mip cvds on all 4 corners
-FLM hybrid bulks!
-muti-position aluminium shock towers
-aluminium centre and rear skids
-rpm pers front and back
-rpm wear plate at the front
-steel idler
here are some pics that i have on my photobucket for now, if you need anymore of a specific thing let me know.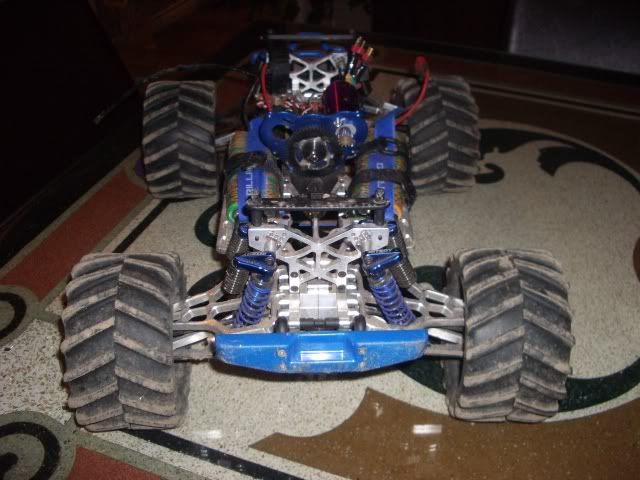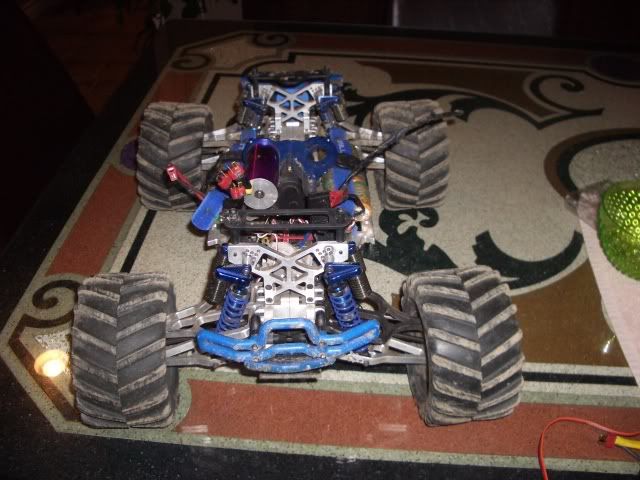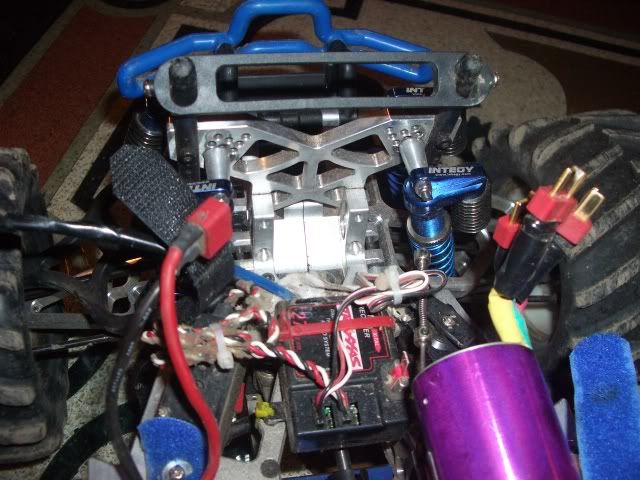 Note the nice big purple motor is NOT included due to the price of it and the esc.
the price i can do is 700 obo RTR with stock motors and esc plus the radio and receiver and two 7 cell batteries
I am very sad abotu having to sell this thing but need the money for future buyings of a car and a dirtbike (motocross actually)