well i couldnt find a power supply for my new charger so i had to make one and i was told about converting a computer PS so it was the cheapest way so i went for that.
i bought a 400watt noname power supply for 25 dollars brand new and bought 2 resistors and female banana plugs.
i followed instructions on another forum and it started with sorting the wires by putting wires of the same colour together, black and yellow. some other wires were also kept and the rest were cut and i put shrink wrap on the ends.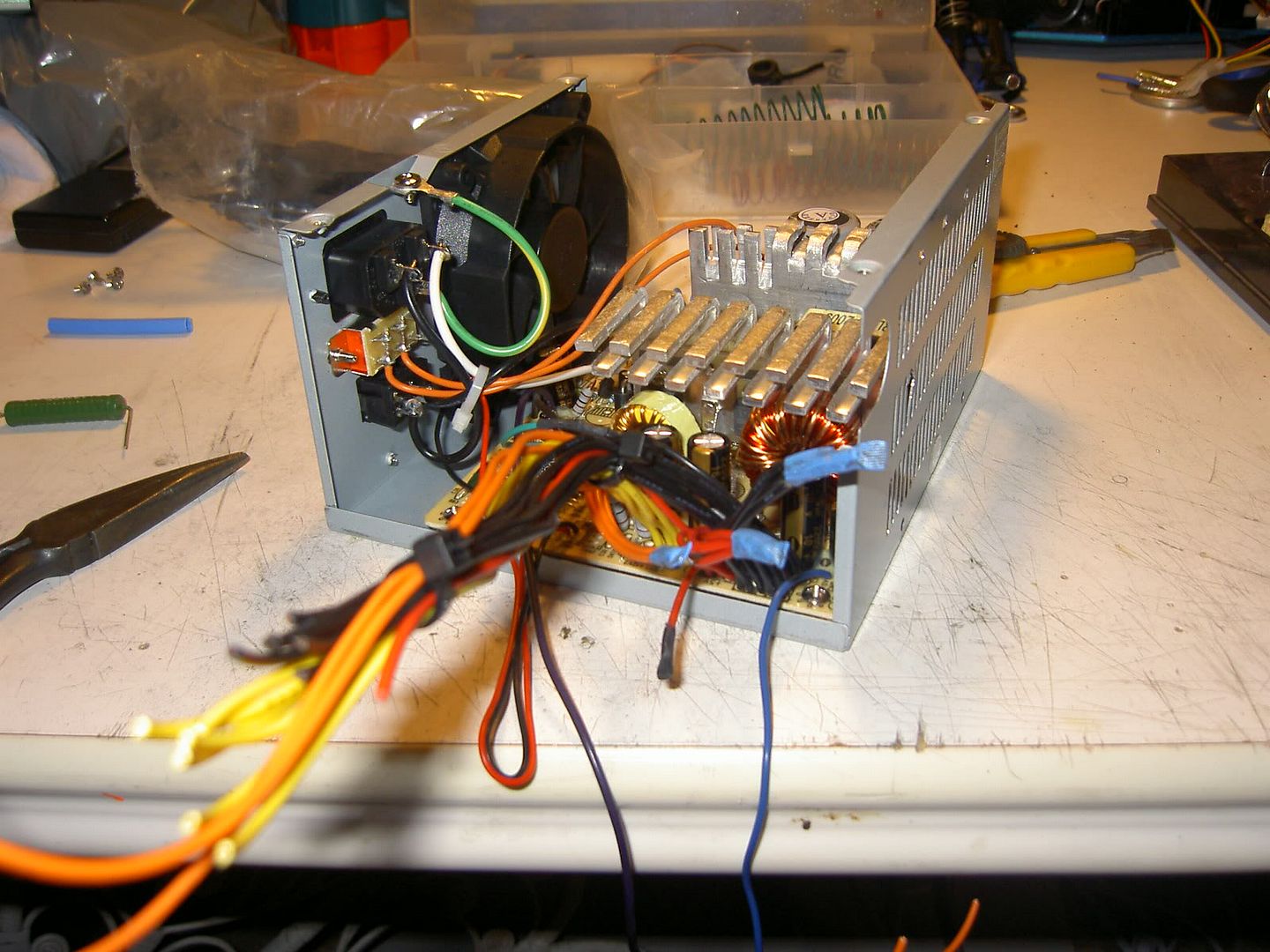 then i assembled the 2 resistors which are 1 ohm, 10watts and 5%. web sites on the internet show this conversion using ceramic resistors but i used wire wound ones and they work well, dont create too much heat. i sanded the case where the resistors touch and used heat conduting compound (arctic silver 2).
then i cut an old processor heatsink in half and lined the 2 peices up and ziptied it all together.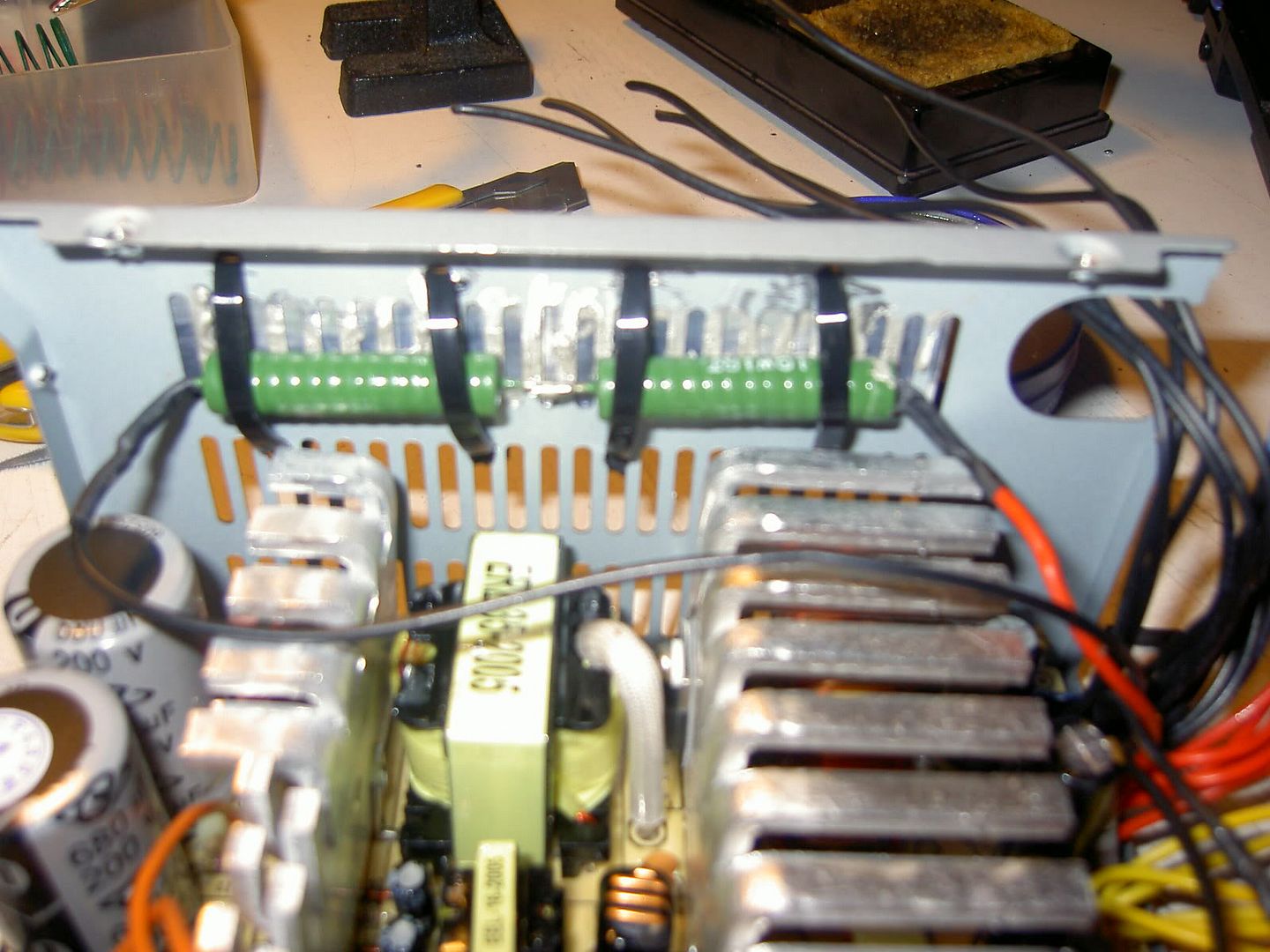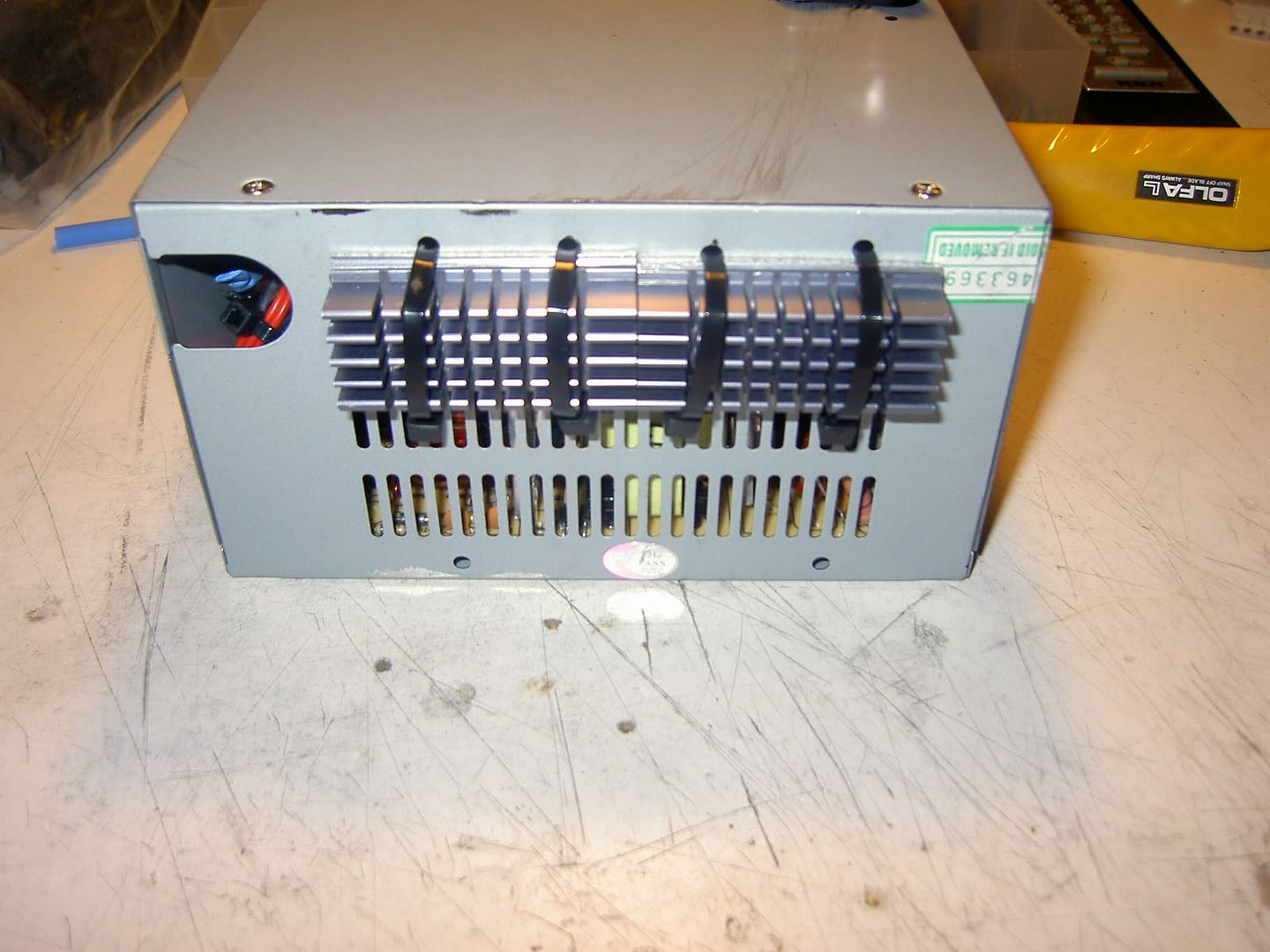 then i drilled holes in the case for the plugs and put those in.
i then took 5 of each wire and soldered it onthe connector and then shrink wrapped the whole thing.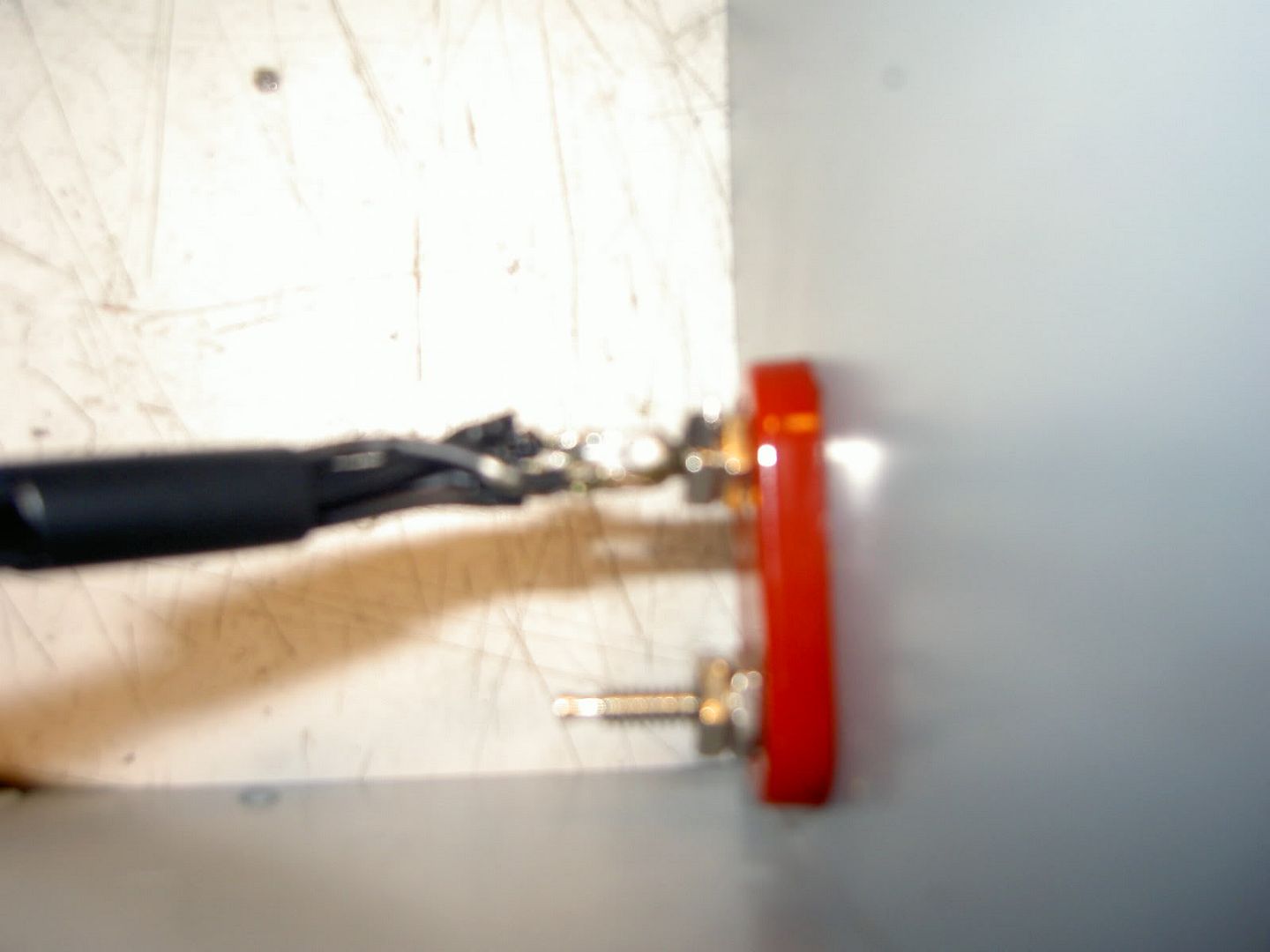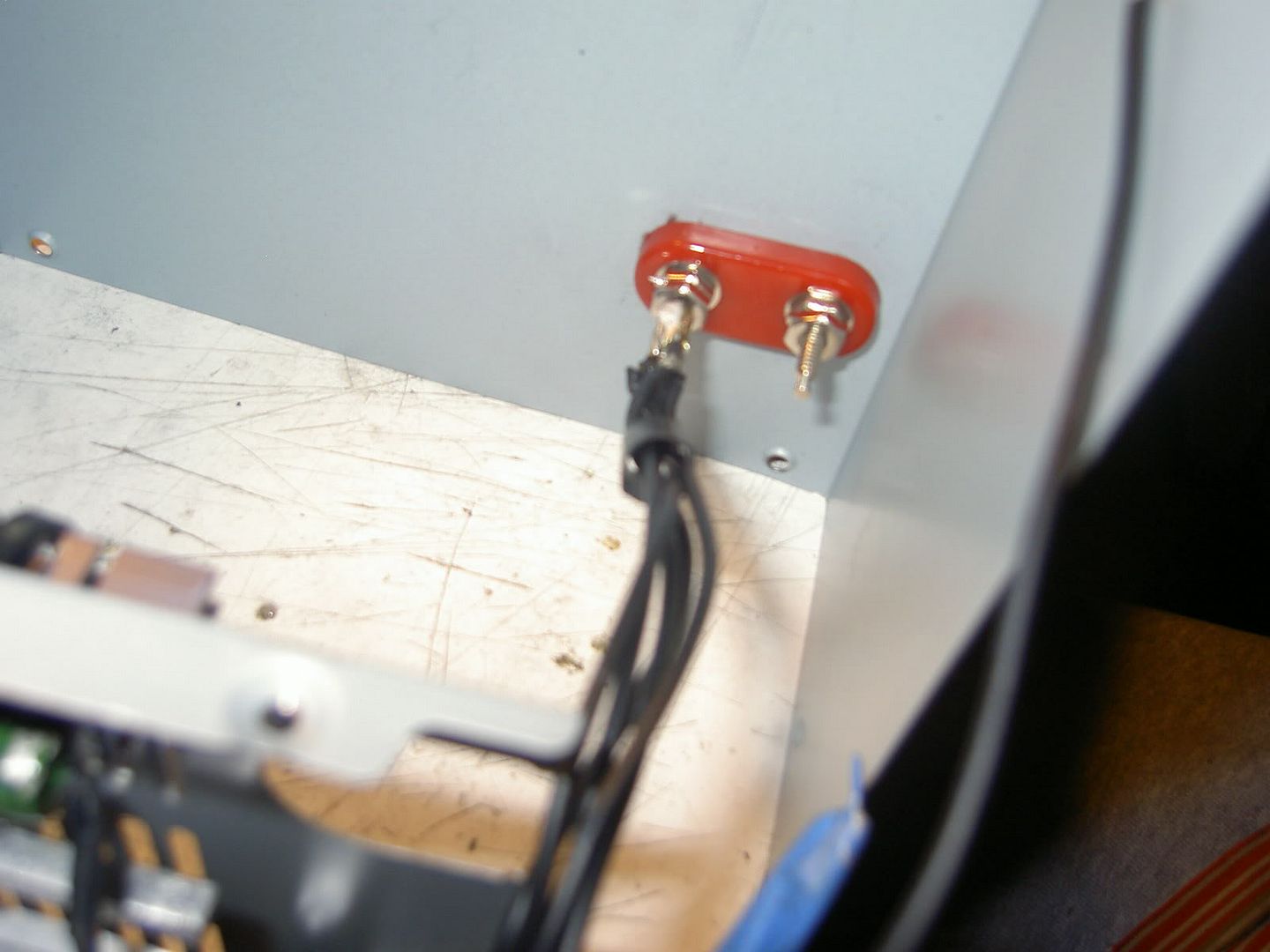 then i got that all done and closed the case after making sure there is no bare wires and that no wires get into the fan. also make sure that the wires reach connectors before you solder them, i didnt and had to hack together an extension with a copper tube.
after its all put together
then i had to try it out so i went outside, used an extension cord and put it all in the middle of a driveway and plugged it in from a far distance away incase anything explodes.
after everything sounded fine i went home and plugged my charger in it and it worked.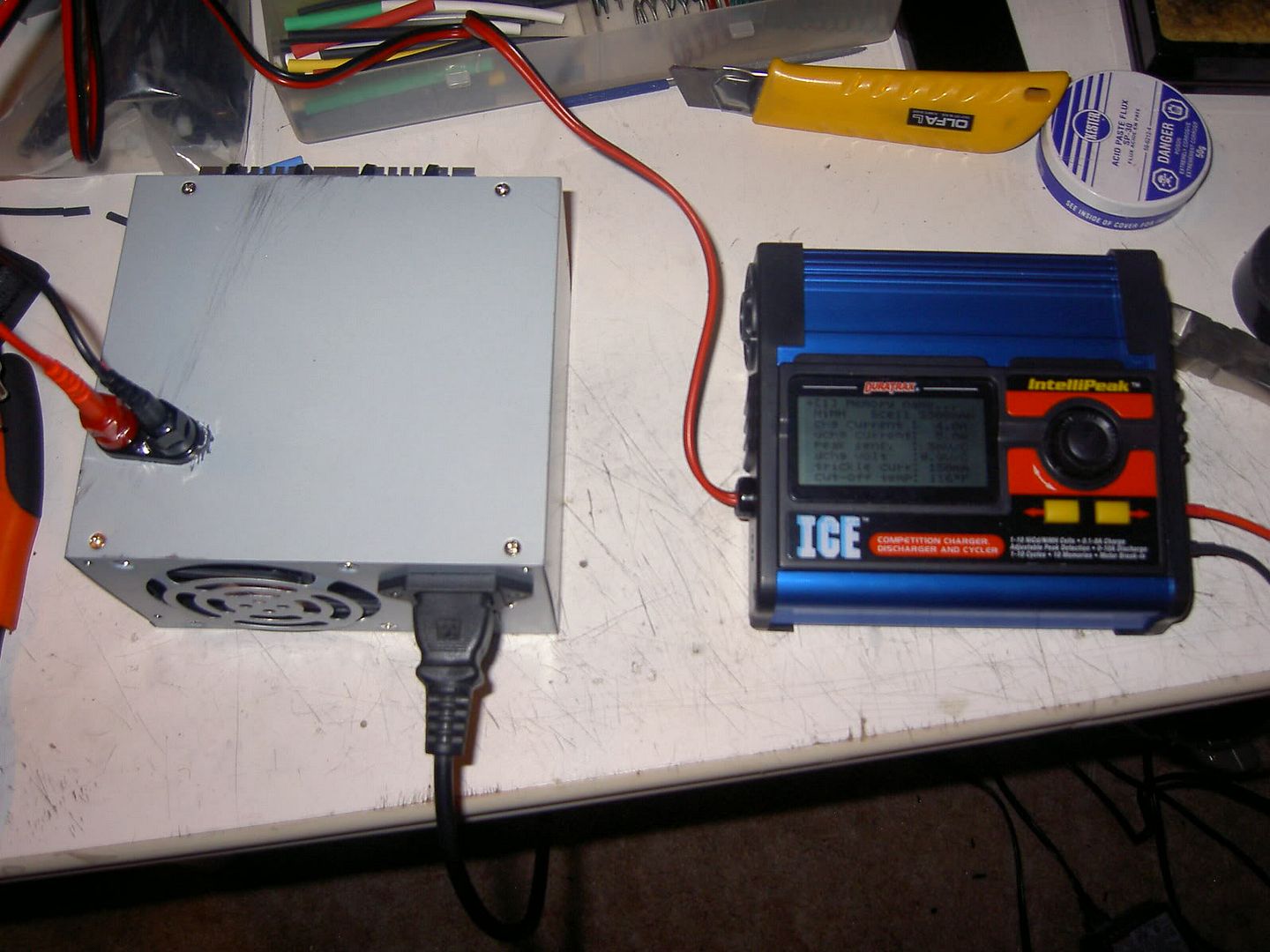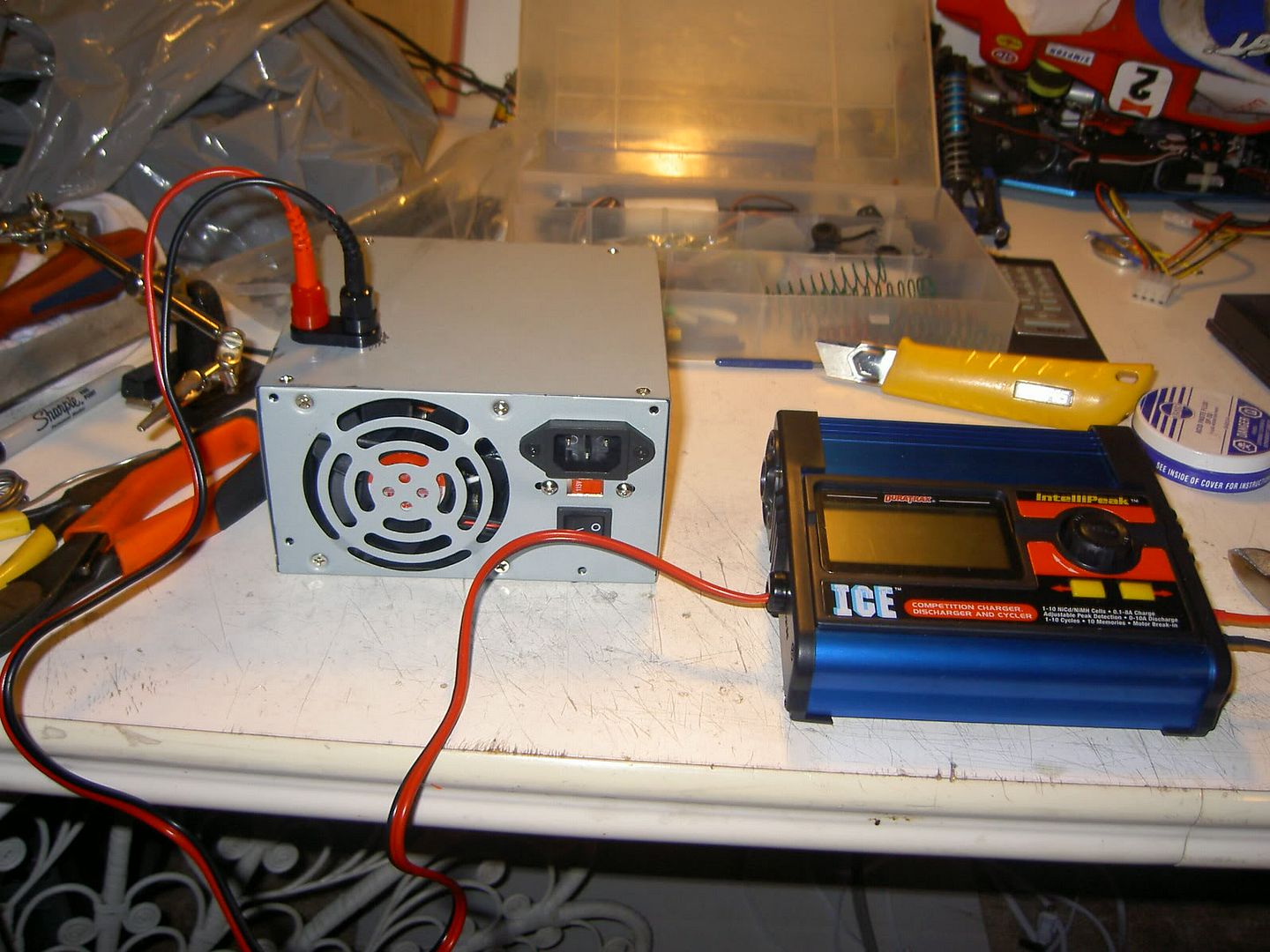 i connected the charger to my battery and it discharged and then charged my battery no problem, no weird noises or anything. the power supply stays very cool getting only slightly warm at the resistors and the charger showed it had 11.9 volts with enough amps. the PS shows it has 18 amps at 12 volts so i will have enough amps for all the chargers options.
when doing this you have to make sure you leave the PS alone for a certain amount of time so the capacitors discharge but i didnt since i got it brand new.
to make your own here is a useful website which shows everything in detail
http://web2.murraystate.edu/andy.bat...OWERSUPPLY.HTM
for my PS i would have liked a better position for the plugs but it was the only place they would go. this is a nice low cost PS with alot of amps which took me around 3 hours to make start to finish. and in the end it only cost me 41 dollars in total with a brand new PS. if you can get one used it will be even cheaper.