Well, after this big dumping of snow, I couldn't resist making a track in the front yard. It took a couple days to make it work just right and it still needs a tweek here and there, but its proven to be a blast for bashing on and if that wasn't enough, I just spent the last four hours making another track in the parking lot next door.
Here is a couple pics of the track and one of my trucks after testing the track out.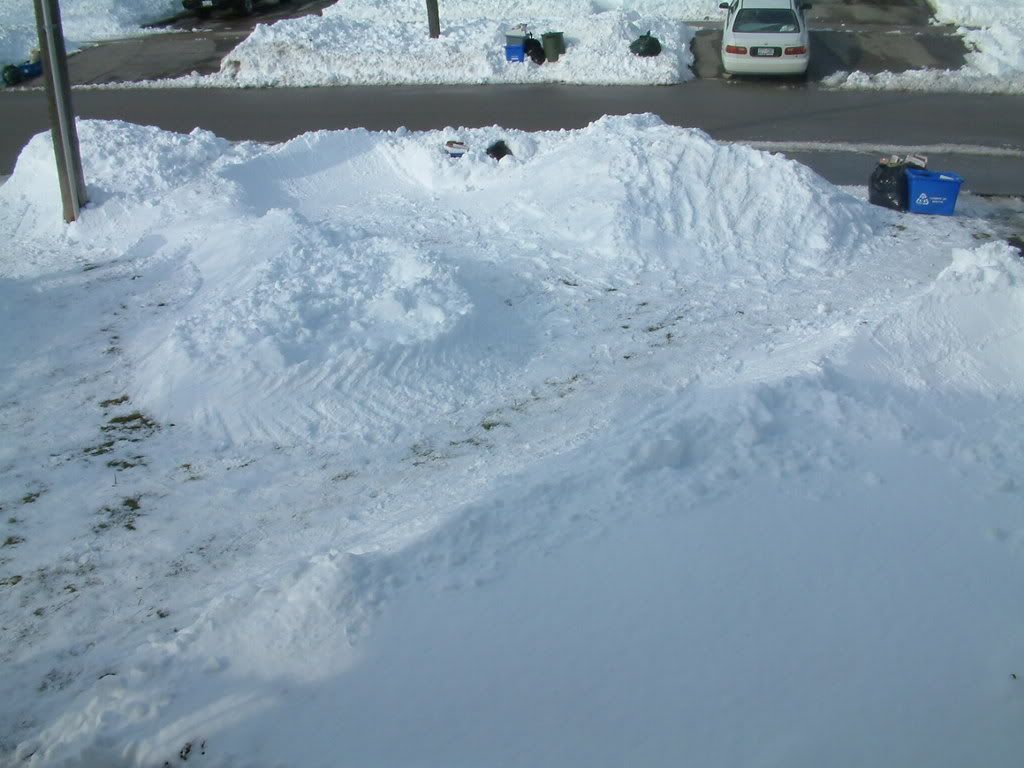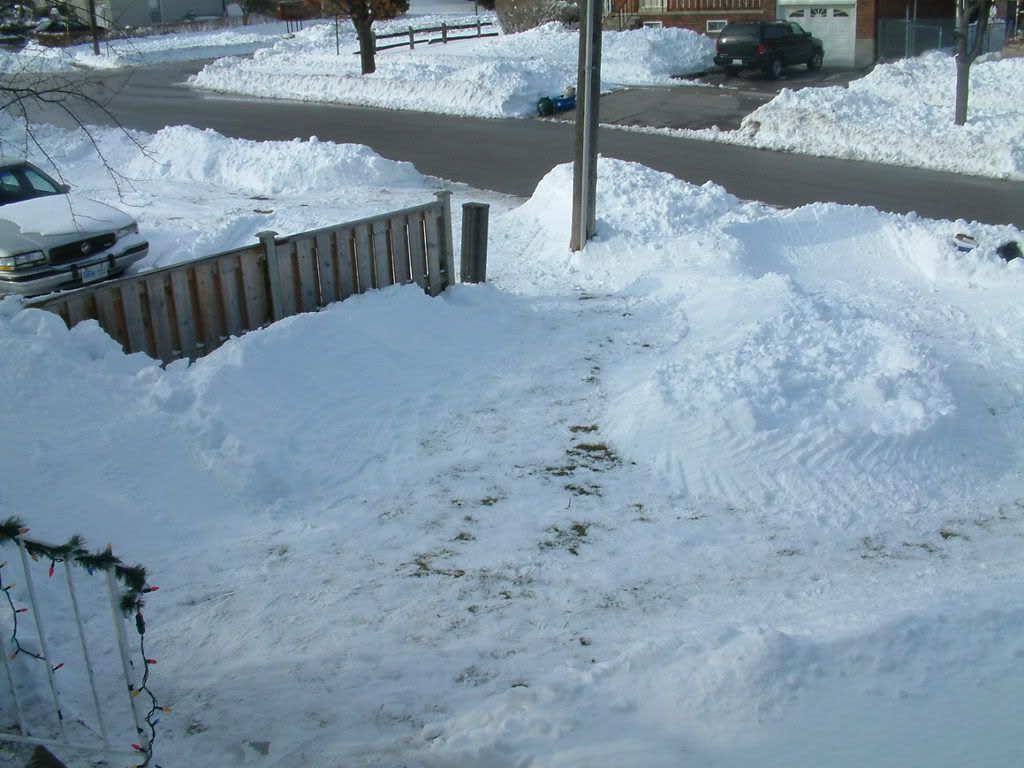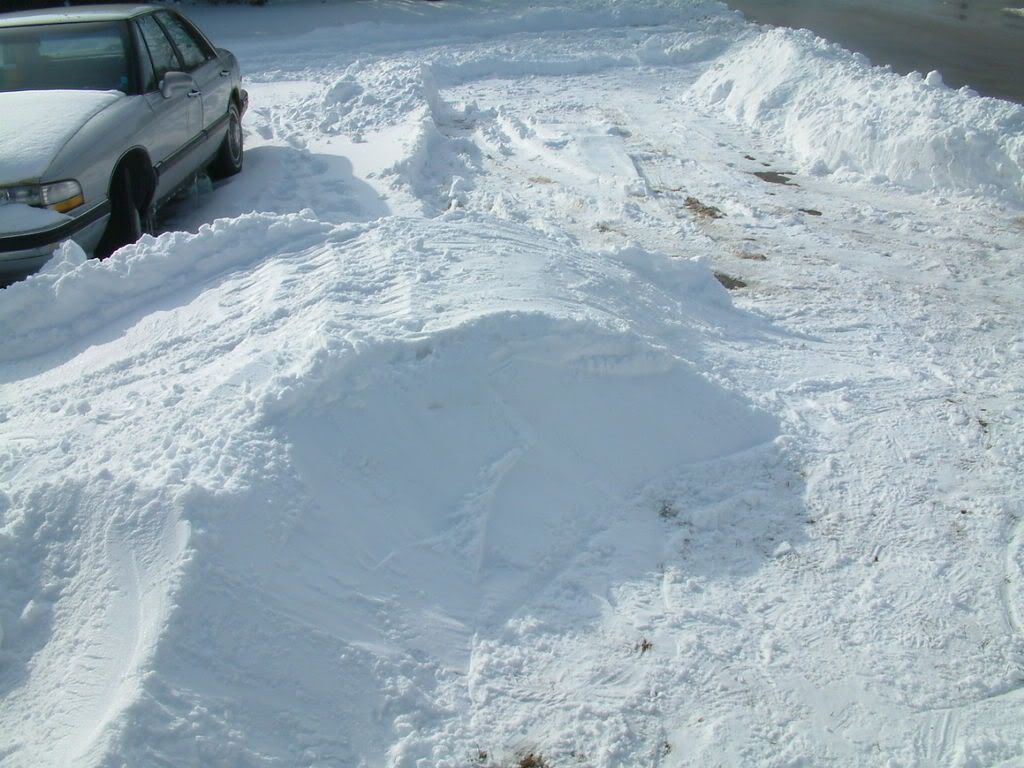 SavageCrusher after its run the track.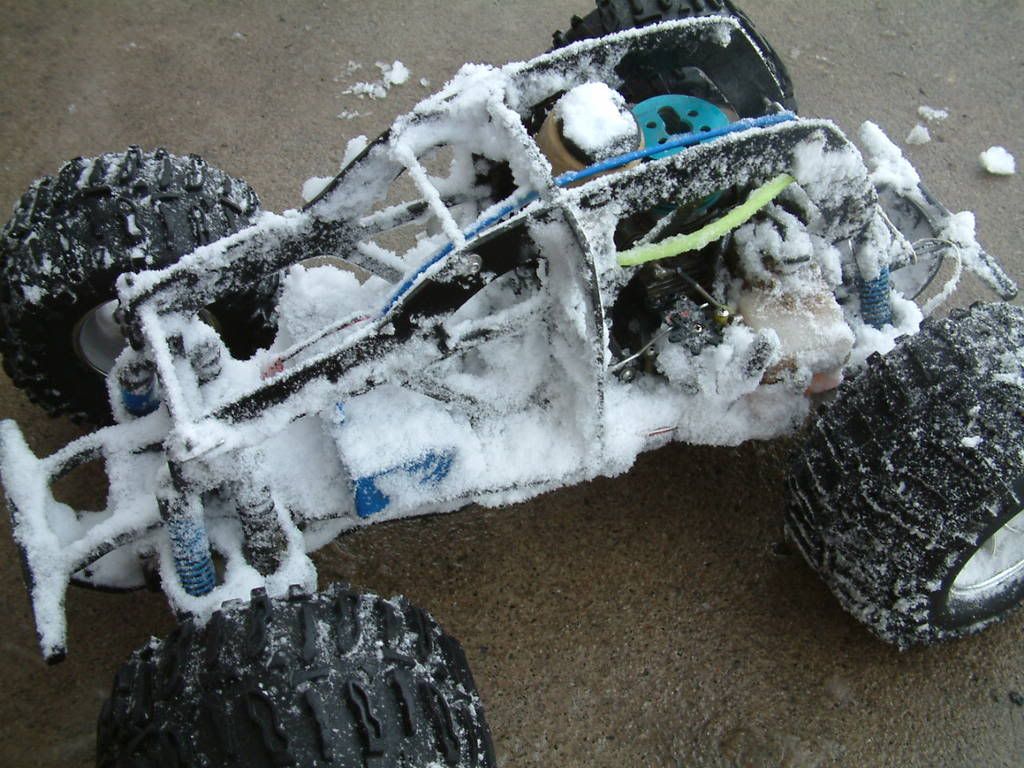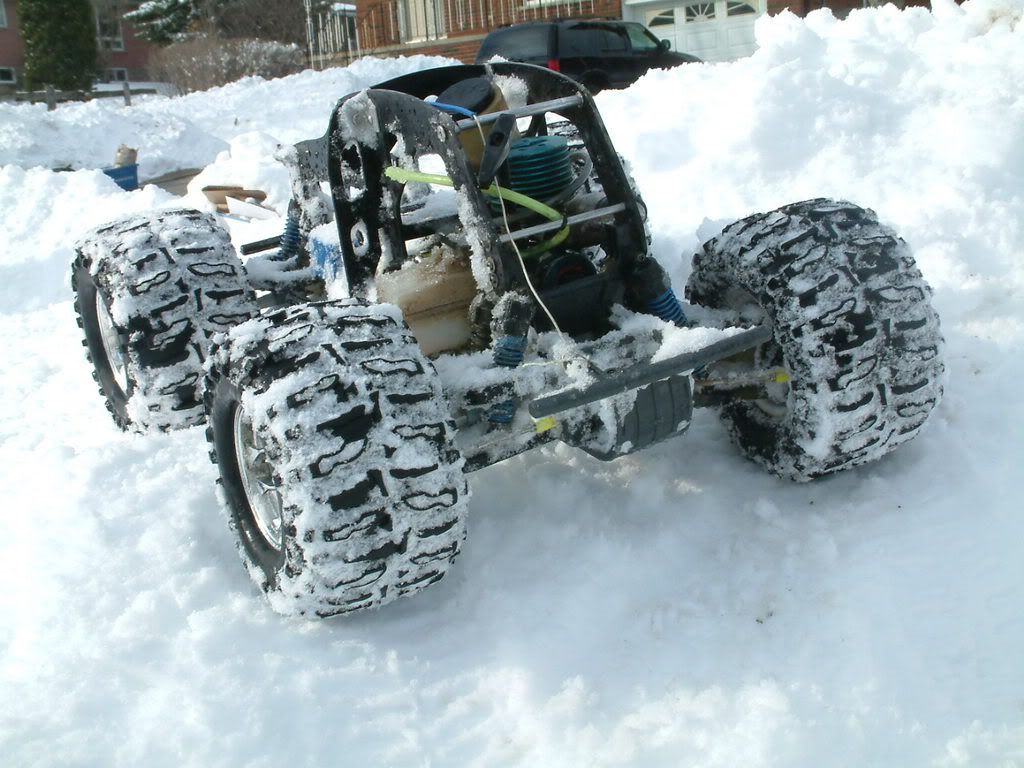 Terra Crusher after a drive in the snow.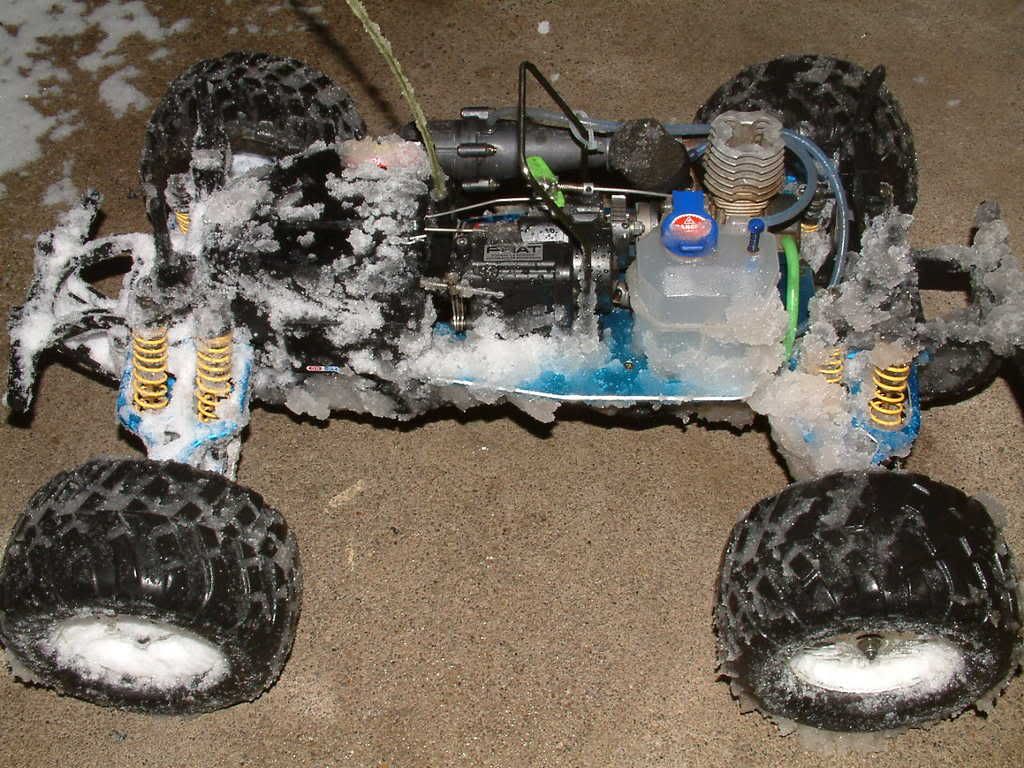 I'll post a few pic of the other track later today and if all works well, I may just invite everyone to come and try it out. I still have to make a few ajustments and try out the jumps and what knot, make sure it all works.