I had a video of this but I can't seem to find it.
I'd like to see a onroad car, or 1/8th buggy, or a stampede go threw this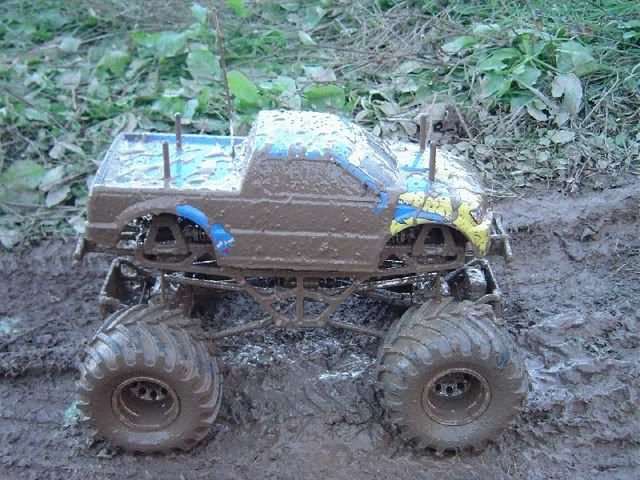 There old pic's, and I think I posted them on here before... whatever...
It doesn't look very deep but that was as it was coming out of it. Its a rut from a massy. Bit of torque twist running 12 cells in all that slop.
It was going to be a type of race... mud bog.. but my txt was the only thing that could go threw it.