Hey everyone, this is my first 1/18th scale truck I got about a month ago and instantly got into upgrading it.
Upgrades so far....
Mamba 25 esc with 6800kv motor (and USB link)
RPM front bumper
RPM revolvers
Proline Road Tires
Racer's Edge front block carriers
Racer's Edge F&R shock towers
Racer's Edge servo brace
Racer's Edge motor mount and heatsink
BRP chassis brace
Blue rubber sealed bearings
2 IB 1400 mAh packs
MIP ball differential
MIP CVDs
GPM titanium turnbuckles
GPM servo mounts
GPM front knuckle
GPM rear hub
GPM pinion gears (13,14,15)
GPM steering assembly
GPM F&R pivot blocks
GPM transmission case
GPM F&R lower arms
3Racing shocks
3Racing CF Lower plates
Dual Disk slipper assembly
Hitec HS-55 servo
HS-55 servo saver
I am using my JR XR3i radio and R135 receiver to control this little wheelie poppin speed demon.
Upgrades on order....
GPM motor guard
HR wheelie bar
pics....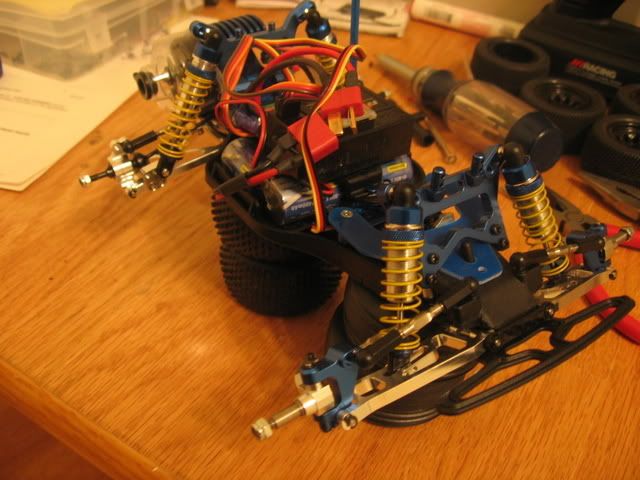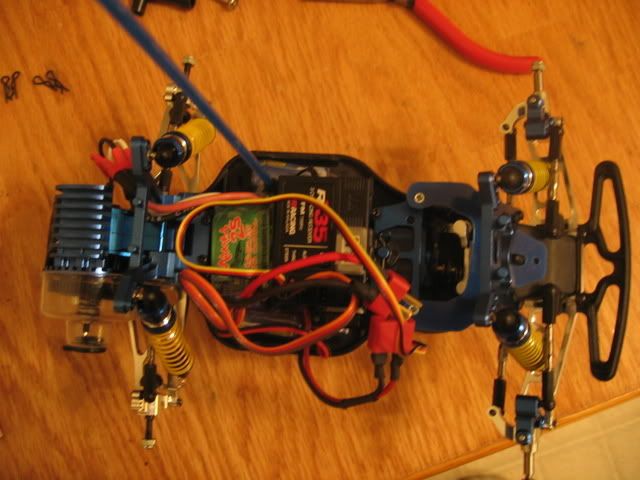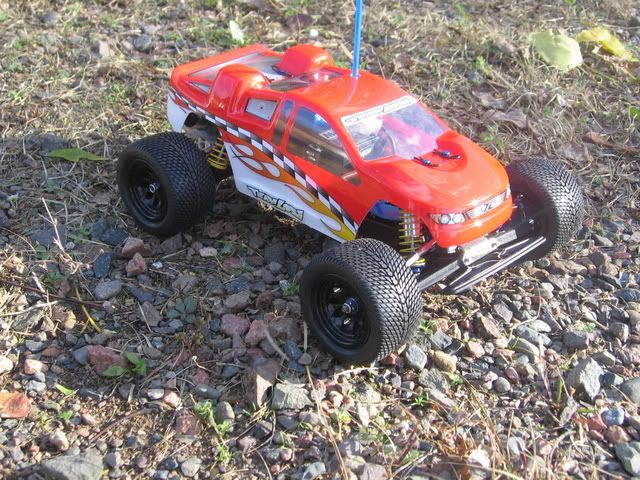 The winter project for this truck will be getting the paints/supplies for my airbrush and trying to do a custom paintjob (hopefully).
Thanks for looking,
M_W