kyosho inferno mp 7.5 sports 2 (rtr kit)
this car has the kyosho perfex system designed and tested by futaba.
perfex tx and rx and servos. this buggy is in amazing shape, and the more i run it, the more i want to keep it.
upgraded pipe and shock springs. 2 new rear rims.
maybe 12 tanks of fuel including break in.
looking for 250 ready to run.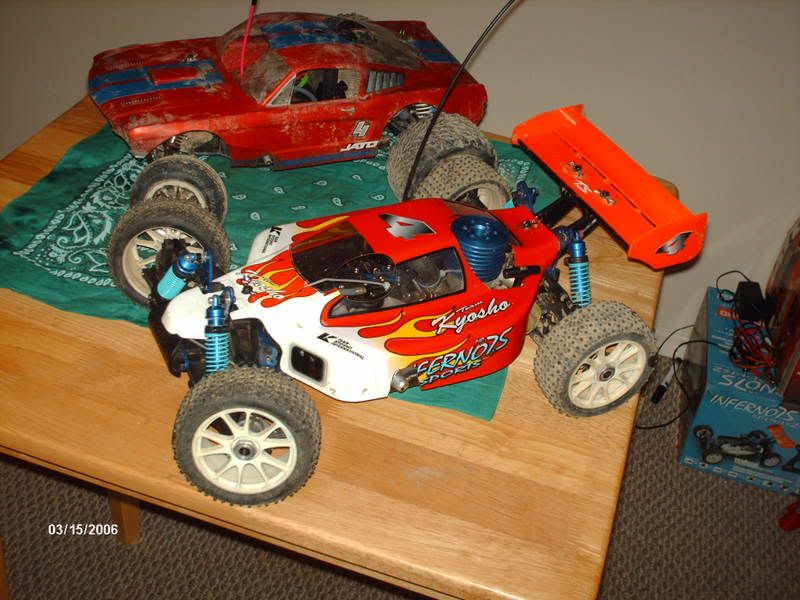 jato 2.5
steel cvcs,2.8 on talons on the back proline 2.2s on the front.
looking for 160 with no radio system. lots of spares.
BTW! i am on -------- you can get a little feedback from there.
also, both cars have original boxes and literature.
better pics will be sent to email when enclosed in a pm.
nothing is firm here, but they are reasonable prices and i wont stray far from them.
i would consider trading the pair for a monster. .25 or bigger. radio system included.
i would much rather trade, but i am new to this site and am unable to access the trading forum.