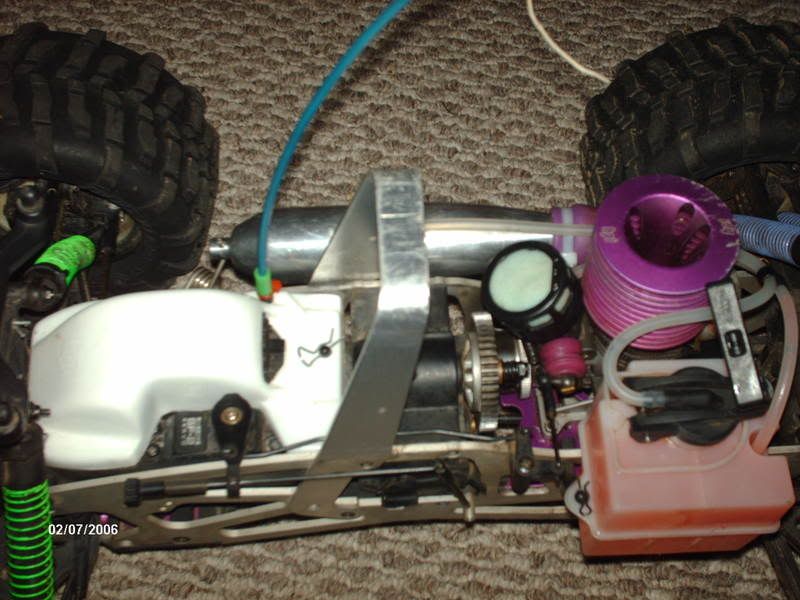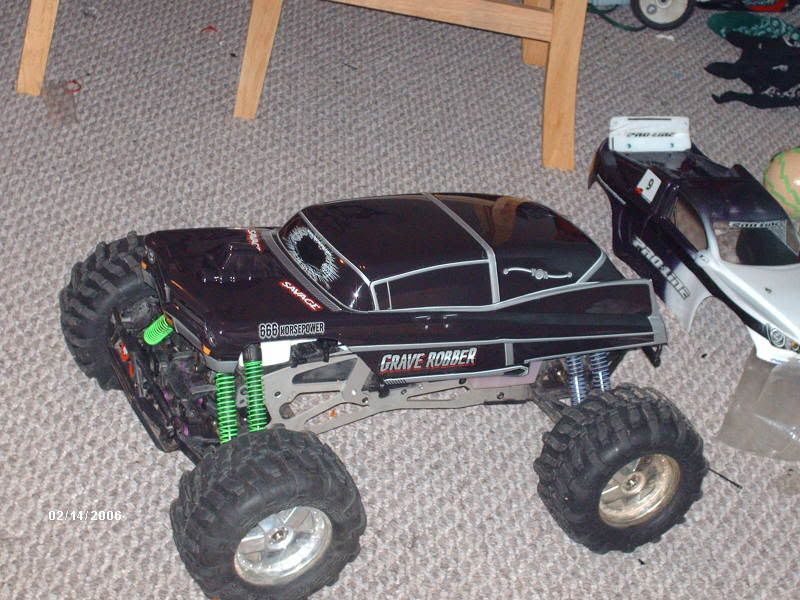 -brand new 160cc tank
-lots of life left on this motor.
-gorrilla extended chassis(inch and a half longer,( strengthened frame rails)
-brand new pull start and one way bearing fresh clutch, oiled, honed, seated. spare one way in package.
-steel spur
-upgraded steer servo
-white lexan radio cover
-6v, 1600mah hpi batt charged twice in its life.
-loads of tread on stock rims, no spun hexes.
-lightened springs, lime greens on front with 40 wt and purple on the back with 45 wt.
-polish silver pipe, also have polish purple, and ribbed purple beat up
-newer proline body, scuffs here and there, one crack.
- never run grave robber body, just finished it.
various savage parts, new in plastic.
_brand new savage X filter, and brand new S25 filter, as shown.
-ALL DOCUMENTS, BUILD MANUAL, RADIO MANUAL, STICKER SHEET, ORIGINAL BOX ETC.
sale price is 400$
add75$ for this radio
-futaba 3pm fm (75mhz fm radio system, loads of features, spare RX)
looking for something worth around 750, that you personally would sell for 400. because thats what i have here.pm me with what you want to toss up.