Have some tires for sale. There are very little wear on the rubber.
Not looking for any trades.
Email wchung2913 (at) rogers.com if interested.
Meet in Markham or can also do shipping, but Paypal only. Shipping is separate from listed prices.
Stock Clodbuster tires. Used once. $25.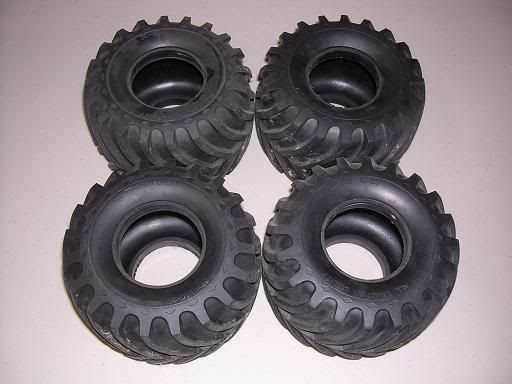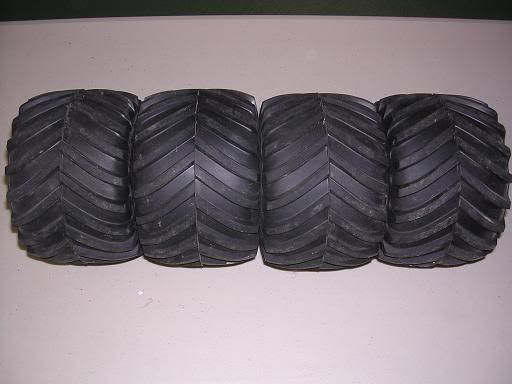 Stock Savage tires with stock black foams, never used before. The white lines are just strings that I used to hold them together. $30.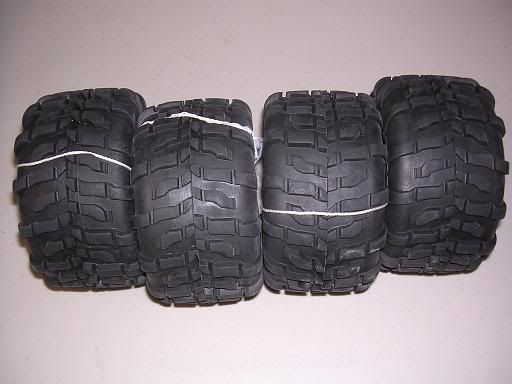 A set of Proline Mashers 2k on a set of RPM wheels. I got these in a trade. They were from a Traxxas Stampede. Not much wear on the rubber. The tires are glued onto the wheels. $30.