Got some stuff here that I'm not using so I might as well get some coin for it.
1. Micro RS4 roller. Was a drift car still has the hard tires as well as soft rubbers. Comes with the Toyota Sprinter body.No electrics. Can add stuff from bottom of thread to make it RTR. $40
2. Quantom micro reverse ESC. Not in the best of shape but works great! $30
3. RX-280 motor. From mini slider great little motor! $10
4. 6 cell 1100mah micro stick pack $10
5. 6 cell 1100mah micro pack (mini lst, micro rs4) $10
6. 150mm BMW M3 body. Great shape, no cracks. $10
7. 2 Team Losi Spektrum tx and rx. $90 each
8. Futaba Magnum Jr FM 75mhz tx and rx. $70
Can make the rs4 rtr with esc,battery and mag jr radio for $120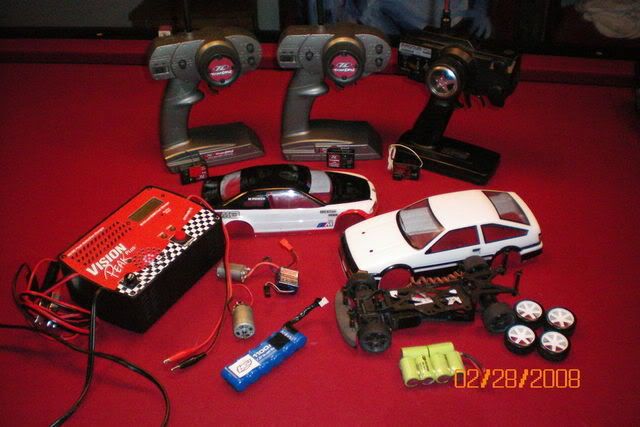 May trade for 1/10 electric kits or M8 radio accessories.
Peace
RED