I'm looking for another car to tear my neighborhood up with so I'm willing to part with my m18. Car runs great and with a better driver should be a force!
Xray M18
Saleen body (used alot. Some shoe goo repairs but still lots left in her)
M3 BMW body (used a couple times, still mint)
Blue carbon fibre chassis (with battery and cooling cutouts)
ball diffs
stock gear diffs
front one way diff
orion elite 180 stock motor
Xray 300 mod motor
novak spy esc (only used once)
airtronics 94143 micro servo
42t spur
36t spur
23t pinion
aluminium front drive shafts
aluminium motor mount
stock motor mount
1200mah battery
Can add a losi dsm radio to make it rtr.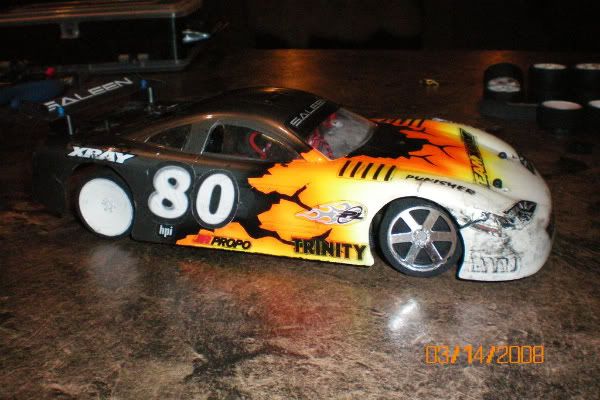 Some spare tires and body mounts.
Cash wise $160obo (prefer trade)
Lookng mainly for a 1/8th scale roller or electric monster truck. Will look at all nitro rollers and even some electric buggies. Big fan of vintage kits as well.
Will also trade for a nice airbrush setup (gun, line and compressor) Doesn't have to be a fancy gun. Just something to practice with.
Peace
RED