Ofna MBX Ultra Comp roller. Comes with 2 sets of tires motor mounts and a pipe. All you need is your engine, servos, rx and tx and you're ready to go!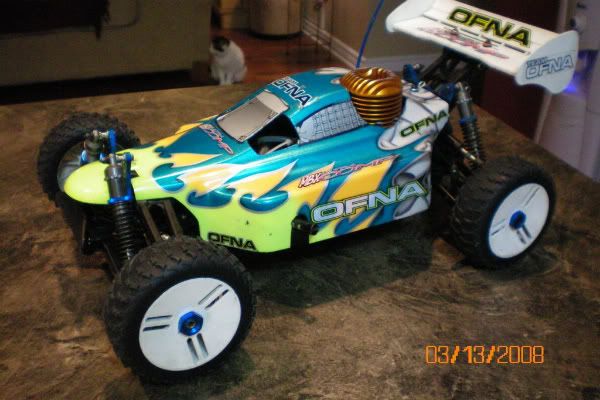 Will sell the roller (You'll need servos, radio and engine) for $150
I'll put new pics up with it as it comes after I put the engine and radio gear in my truggy tomorrow.
Will trade + cash for a nice truggy or monster roller.
Peace
RED