Hey guys, I've got a couple of things that I have no use for and would like to trade for stuff I could possibly use.
Trinity electric motor break-in drops (NIP)
Black Death comm drops (new, not in package)
Wire Glue (new, not in package)
Deans Ultra wire 16 gauge (NIP) each pack has 2 ft of red and black
Deans Ultra Wire 12 gauge (about 18 inches of red and black plus some 4.5-5 inch lengths as well
Deans Battery bars (12)
I can also throw in a used (not working) stock Micro-T motor if wanted (I have no use for it).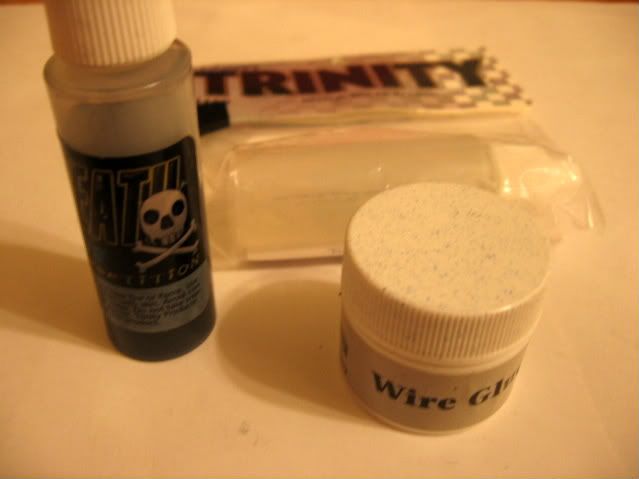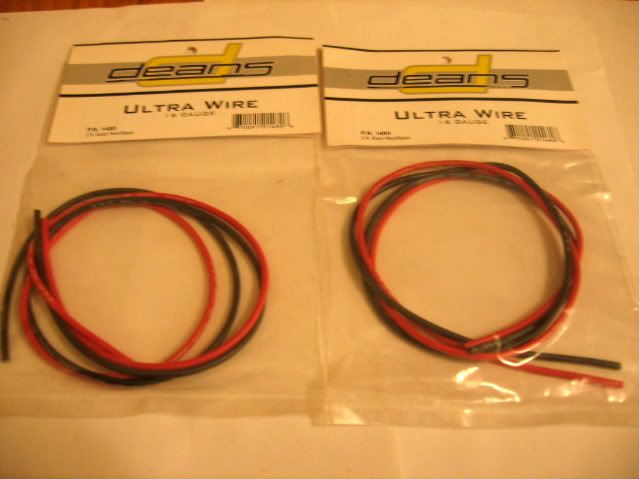 I'm looking for some 1000 wt silicone diff oil, medium threadlocker, etc, maybe some other stuff. Let me know.
Thanks,
M_W