Well we've had the opener, and the track has officially been 'broken-in'...so for those of you
that couldn't make it, here it is, possibly the best RC facility in Canada.
(OK...I might be a LITTLE biased)
From the field
Drivers Stand and New RD Booth
From "The Burm"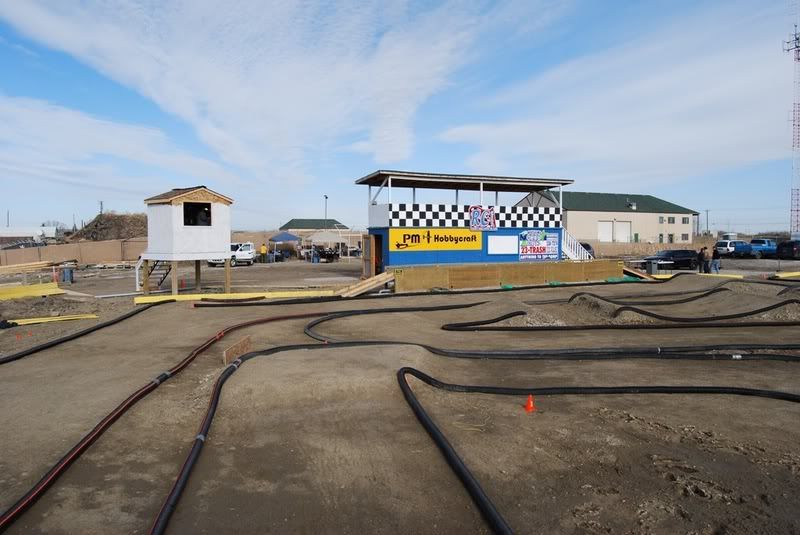 New Pit Lane...(Strong...like bull)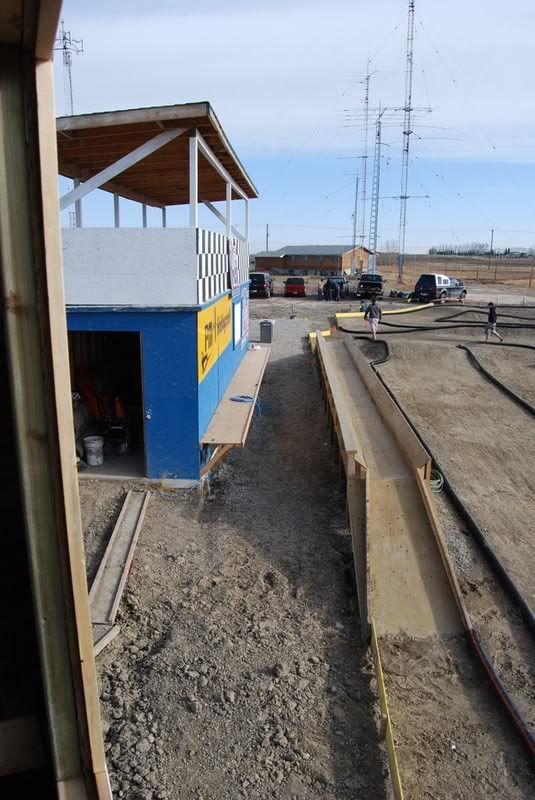 Start of Track Layout. The loop is from the little flags behind the plywood guard to the right across the flat track, and the direction (In this pic) is from the burm towards the bottom of the pic and a turn to the left (again in the pic)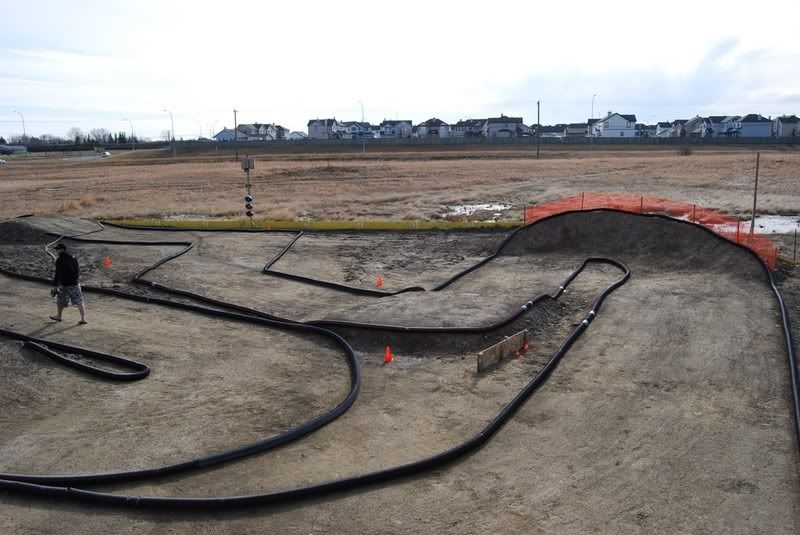 The rest of the track layout. After the straight in front of Pit lane, there is a small kicker into the slightly burmed wide 180, after which is the double-double into a tight 180. A slight straight takes you to another kicker onto a flatter ramp landing and into a wide-ish 90. A short straight puts you into a 135 that rises and drops into a wide sweeper along the far end of the track. Coming off the sweeper you line up for the table top, which, when driven well, can be either down-sided or cleared in prep for the chicane. Coming out of the chicane there is a tight step-up 90 pointing you at 'THE BURM". With the weeping tile going deep into the corner, the burm is greatly useful in maintaining decent speed into the short straight by the loop. Shortly after the loop in the corner closest to the RD booth is the entrance to pit lane, complete with a tight chicane and newly designed pit structure.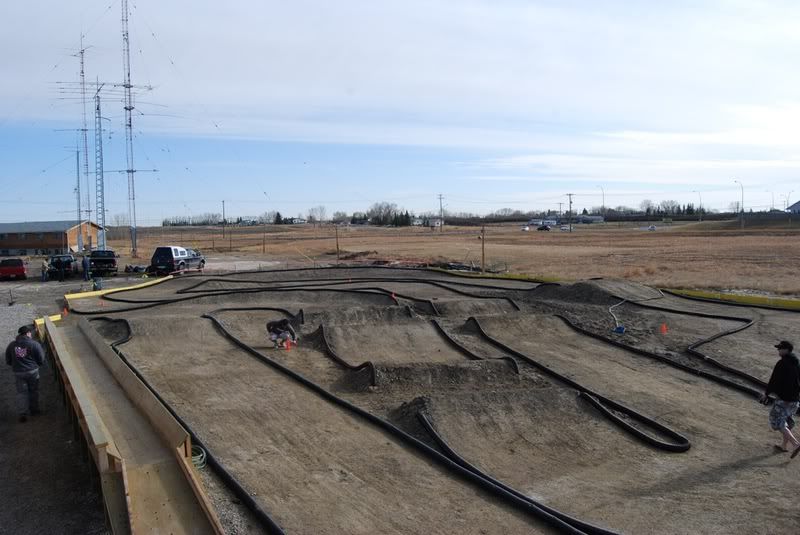 Hope that helps, and we all hope to see you out for another exciting year of RC Racing.