Hey everyone
The time has come to part with my Mugen Mbx5t, as I made the jump to buggy and bought an 8ight 2.0. The truggy started its life as the non-prospec version of the Truggy. I replaced the E-clips with captured bolt style hinge pins for durability, and planned on upgrading the towers/radio tray, but the stock held up just as well and were actually lighter, so I kept them on. The truck has only been owned by me.. and only has been raced, never bashed, or abused.
The chassis has around a seasons worth of races on it, and is still in great shape. No slop, or really warn parts. The last race I had it at was the 3rd Tillsonburg that just passed, and I qualified in the B main, and bumped it up into the A, where the servo horn broke on me... go figure.

All the diffs/shocks have been recently rebuilt, and the clutch/clutch springs only have 20 minutes of runtime on them. The truggy will come with a set of Crime Fighter LPR M2s with around 70% tread left on them. The original box/instructions/bits and pieces not shown in the pics are also included. All spares shown minus the other 2 sets of tires are included.
I am asking for
200
bucks cash for the truggy. I am willing to trade for a DX3R radio, so let me know if you've got one.
The other tires for sale are : Brand New ProLine Premount Crime Fighters, LPR M2 on White 0 Offset Rims
SOLD
http://img.photobucket.com/albums/v1...d/IMG_1149.jpg
And a set of Proline Premount HoleShots, LPR M2 on yellow 0 offset rims, with half an hour of track time on them.
SOLD
http://img.photobucket.com/albums/v1...d/IMG_1150.jpg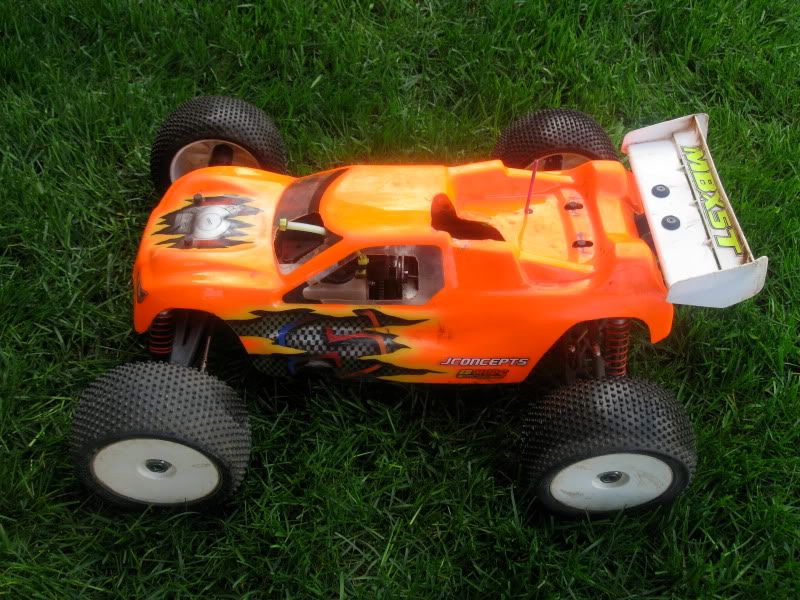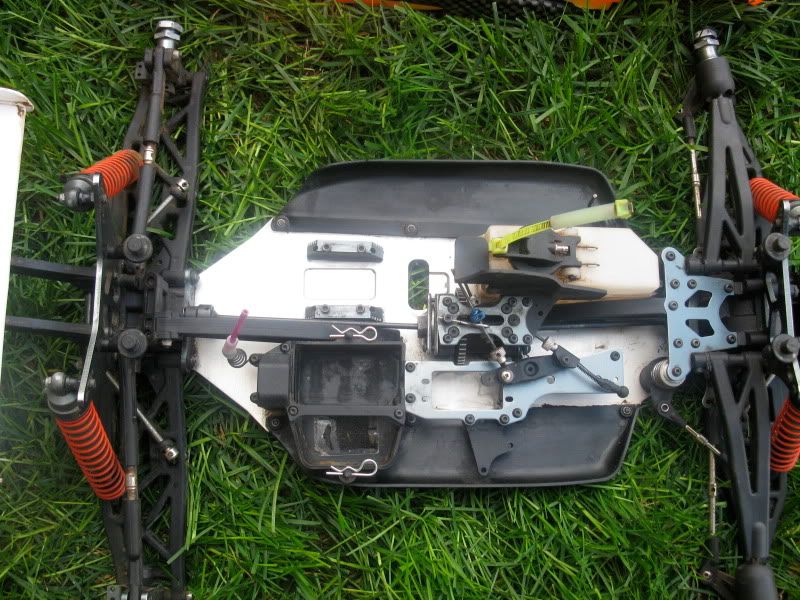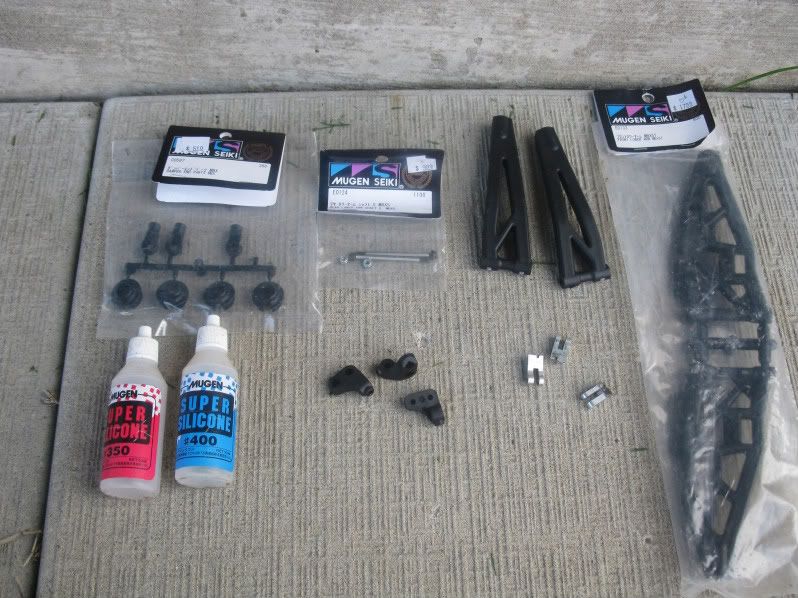 I am located in whitby ontario for pickup, and can also meet somewhere relatively close in the GTA. I'll be going to the Hardcore race on the 17th, and many big races this summer, if you want to get it off me there.
Thanks for looking, if you have any questions or want more pictures of anything, let me know!