Hi, I am selling my HPI Nitro RS4 2 which has a ton of upgrades and is in perfect working condition. I am selling both of my on-road cars (will sell XR80 as well) as I have no use for either of them any more.
The RS4 comes with an O.S. .18 CV-RX which I have recently purchased, and a T-15 engine is also included (more details below). It also comes with 2 bodies, an HPI TF-3 radio system (*JR Receiver from pictures not included*), 3 sets of wheels, Glow starter and an entire lot of spares.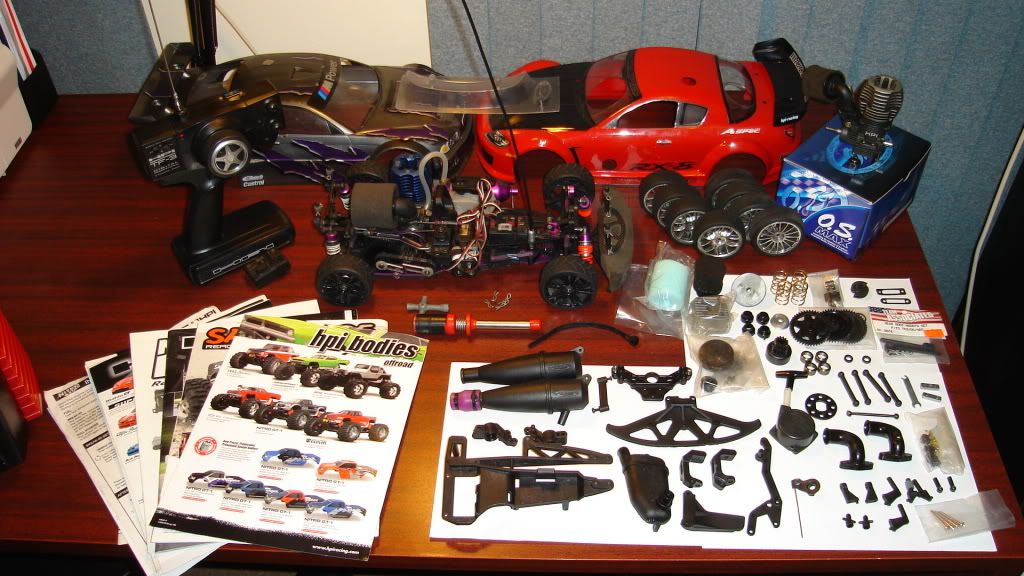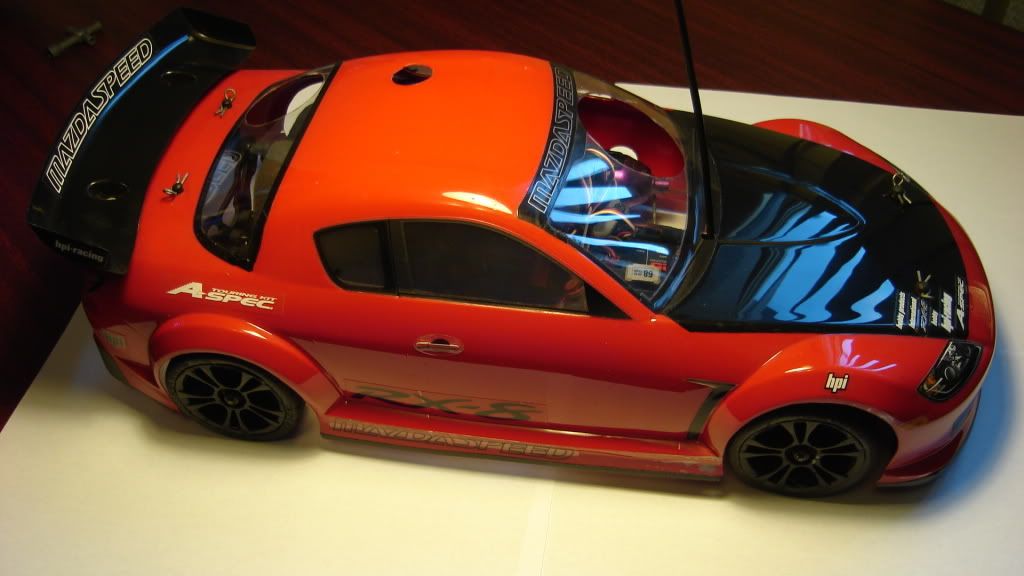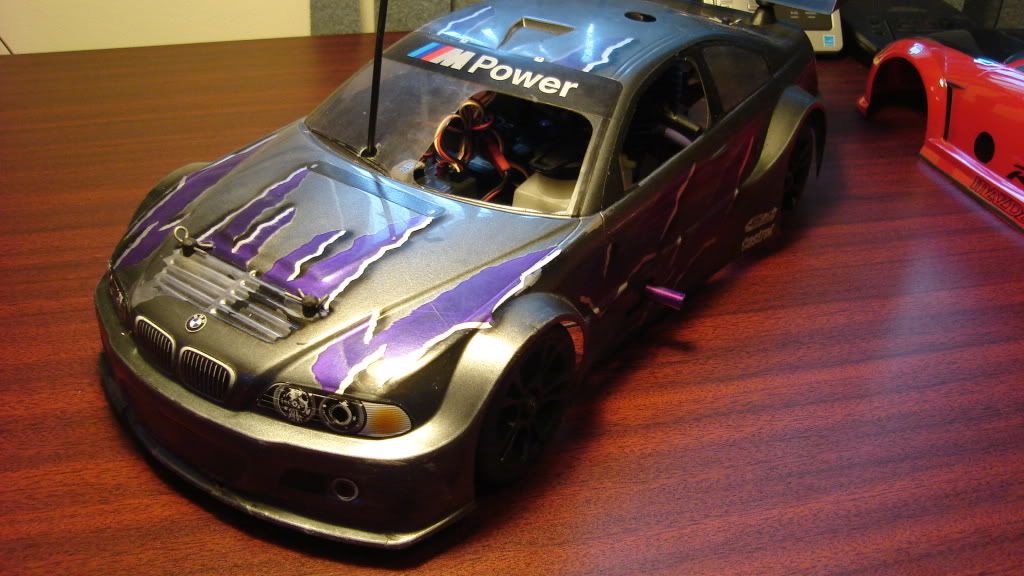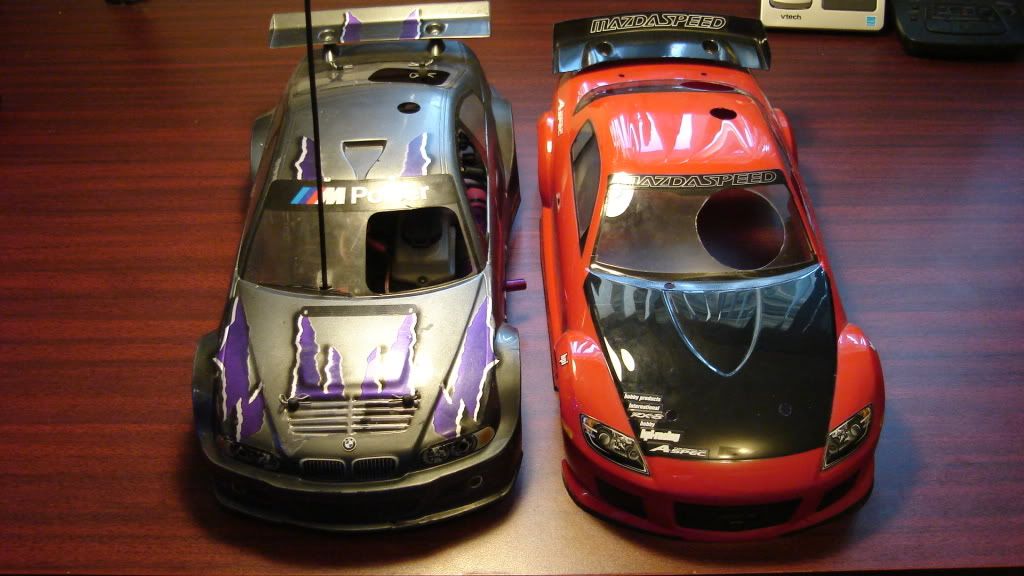 Here is a list of upgrades on the car (with pictures):
- O.S. .18 CV-RX engine
- Duratrax pipe (little scratched up, but runs great, far better than stock)
- Lightweight aluminum flywheel
- Aluminum shocks
- Upgraded Red and White springs
- Aluminum Uprights (front and back)
- RPM Adjustable Turnbuckles (front and back)
- RPM Servo to Steering arm
- Carbon fiber foam plate (on bumper)
- Carbon fiber upper plate
- Carbon fiber rear body/shock post
- Aluminum rear brace
- GWS FS-1 Failsafe (works flawlessly)
- Upgraded throttle & brake linkage (much faster and stronger)
- Inline fuel fiter
- HPI 2 speed with very high gearing for maximum speed
(engine still launches it off the line like a rocket, and low gearing
clutch and gears included)
- Upgraded heavy duty Aluminum 2nd gear holder
- Aluminum belt tensioner (Front belt and Middle belt)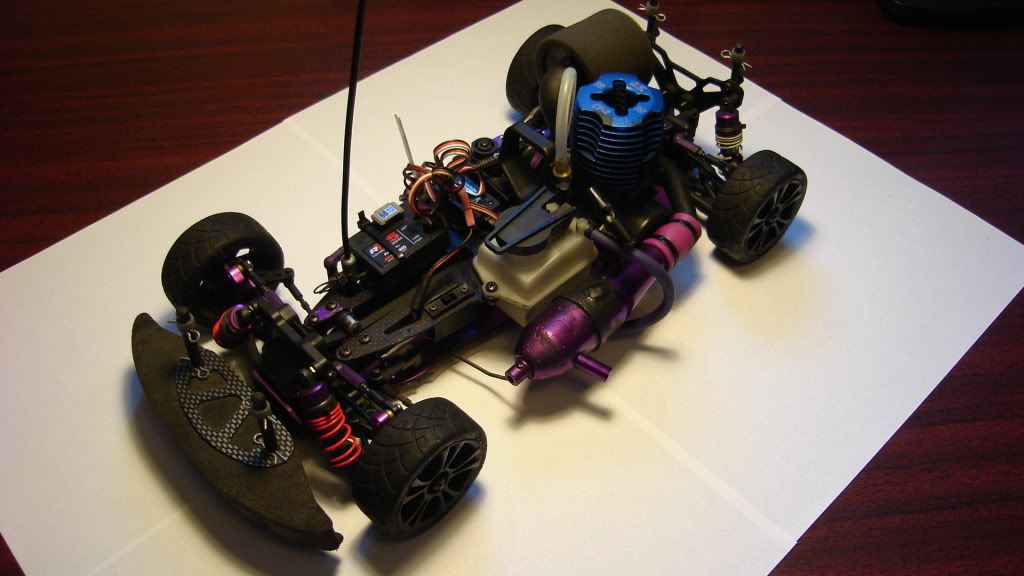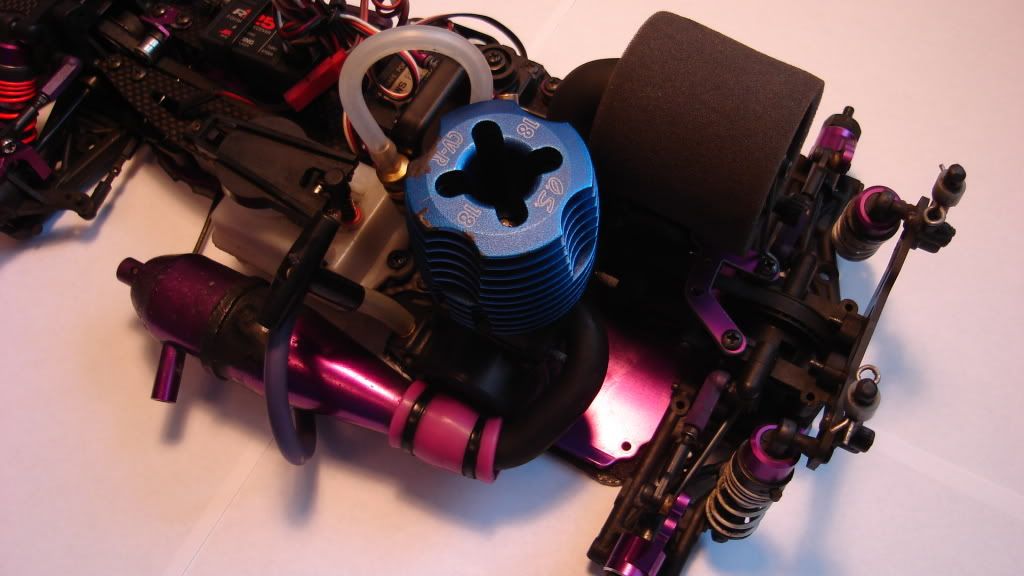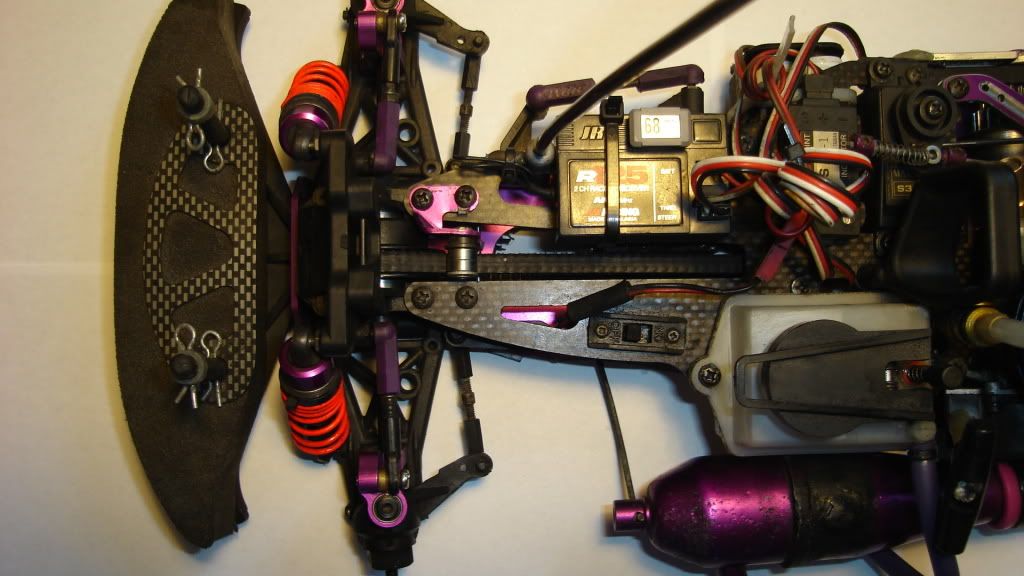 Spare parts list:
There are too many parts to list, however, every single thing pictured will be included (with the exception of the JR receiver).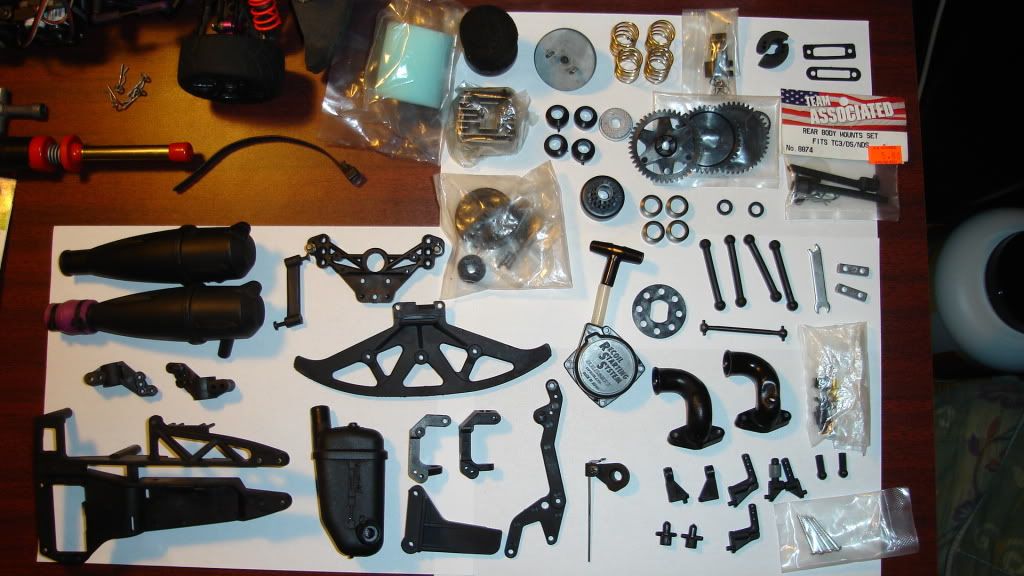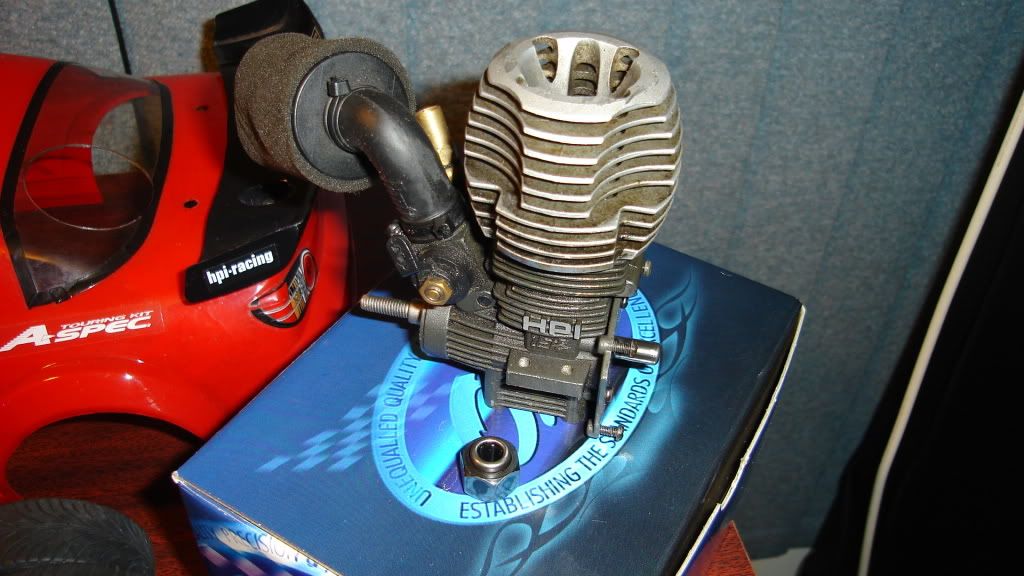 Added notes:
- O.S. engine has less than a gallon through it and runs like new. Have been running the T-15 mostly. T-15 has 5 gallons through it (not much pinch left) but still runs perfectly (all the power is there and idles for ever) very good on fuel too.
- HPI radial tires are in very good condition with more than 70% thread left and are the BELTED kind, so will go on forever. Other tires are still in good condition as well.
- Included is a Brand new OS pullstart, Brand new clutch shoes (with 6 springs), racing shoes (need spring), both stock plastic pipes with extra coupler, and a ton of stock parts and spares.
Asking Price is $300 for everything.
If buyer wants to buy everything but one of the engines, we can work out a price for that. I will meet up anywhere in the GTA, and can deliver outside (but not too far) at buyers expense (price will be discussed).
For any questions or additional picture requests please send me a PM.
Thank you for looking

.