Hello, I am selling both of my on-road RCs (RS4 and XR80) as I no longer have any use for either one of them (im focusing on offroading). Here is my XR80. This car has hardly been used. I am selling everything I have for it, but I do not have many spares since I've hardly gotten a chance to use it. I am not a racer, just a casual basher. The sale includes everything that you can see in the pictures.
XR80 features:
- Infinity .27 engine (just purchased this engine and it has about 1/2 a gallon through it, just finished the break in) This is the 2nd engine for the car. The first engine (identical to this one) that was on the car has 3 gallons through it and I've decided to keep it as a spare for my Monster Truck (it has incredible torque, even for an MT).
- Venom Smart Temp/FailSafe (works flawlessly and is very useful as it lets you know your engine temps and your battery voltage)
- Pull-Start conversion kit (car came with a crapy rotostart system that kept braking, so i bought the conversion)
- Newly made 5cell AA 2500mAh Hump Pack. (never used once yet).
- Traxxas 2055 Servo (from Revo) for steering and HPI SX-1 for throttle (both very fast and powerful)
- Inline fuel filter
- HPI Air Filter (far better than tiny stock filter)
- Everything else is stock and in PERFECT shape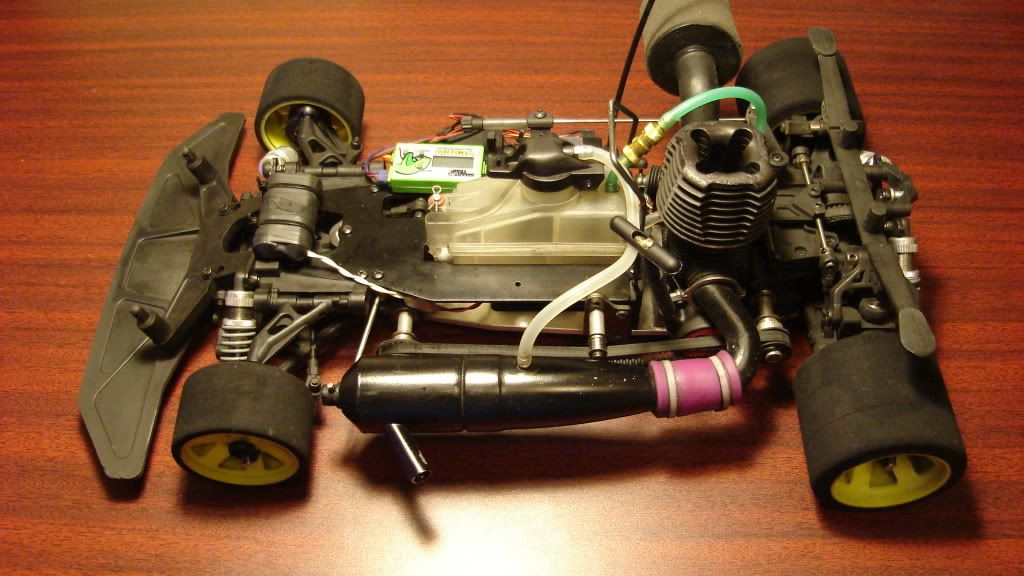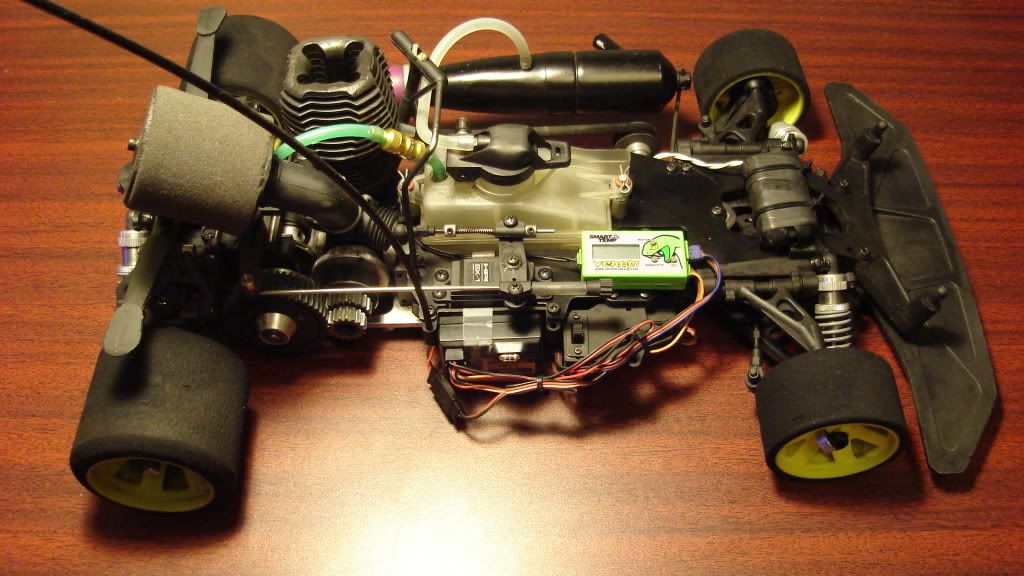 Included in package:
- 4 Bodies - 3 Lola Bodies which i bought from someone but never used them
- 1 Original Body which is in perfect shape (not a single crack)
- 8 sets of foam tires!!!! - 5 BRAND NEW Arrows Tires (35 shore fronts and 30 shore backs) (new tires sold separately as well, see bottom for price)
- 3 used Kyosho 1/8 Tires ( each still with 50% foam left)
- Conversion kit spare parts - includes original pipe, header, exhaust coupler and exhaust silicone
- Spare rear belt (just in case)
- Full set of brand new wheel and differential bearings
- KO-Propo EX-11 4 Channel FM Radio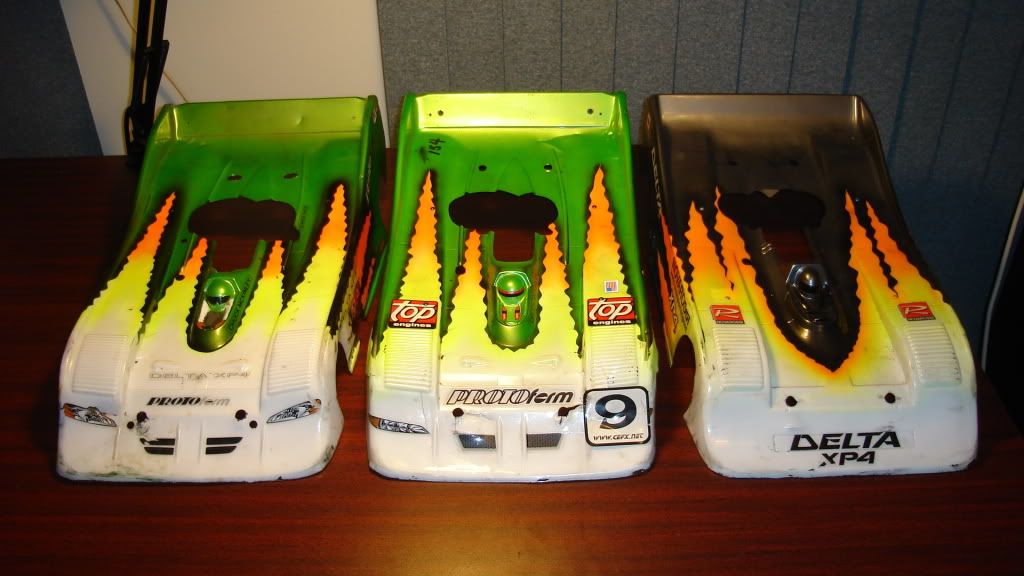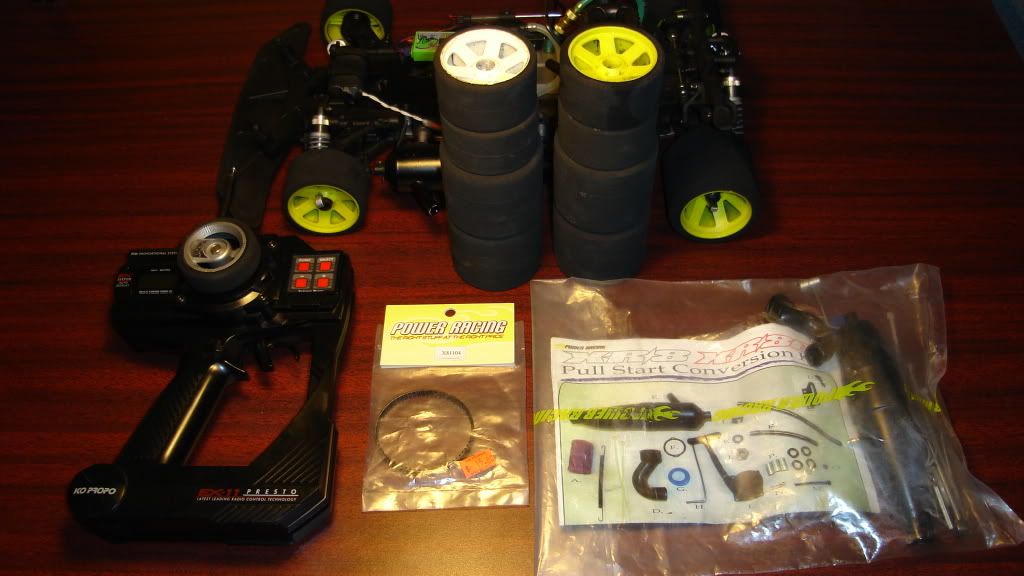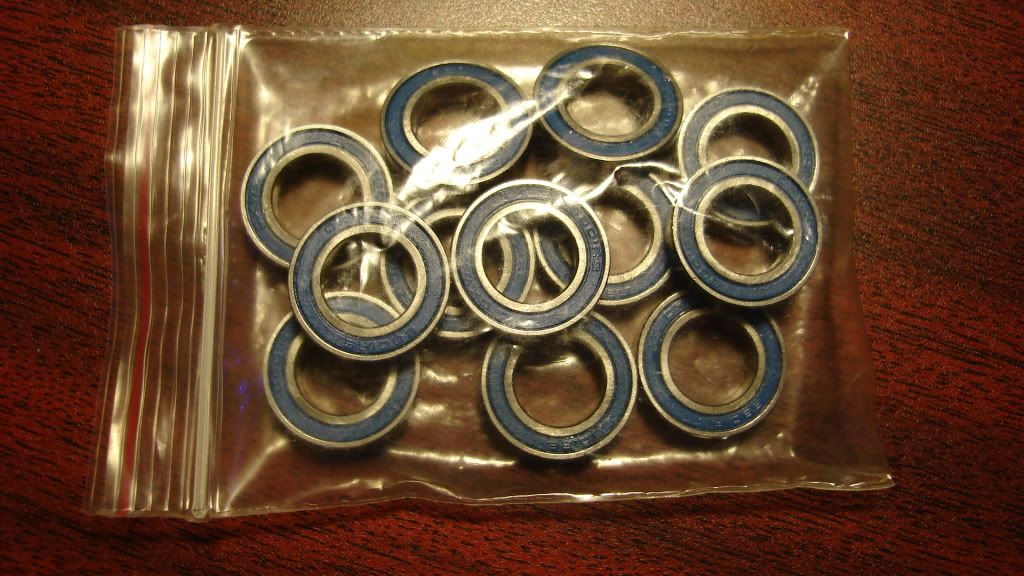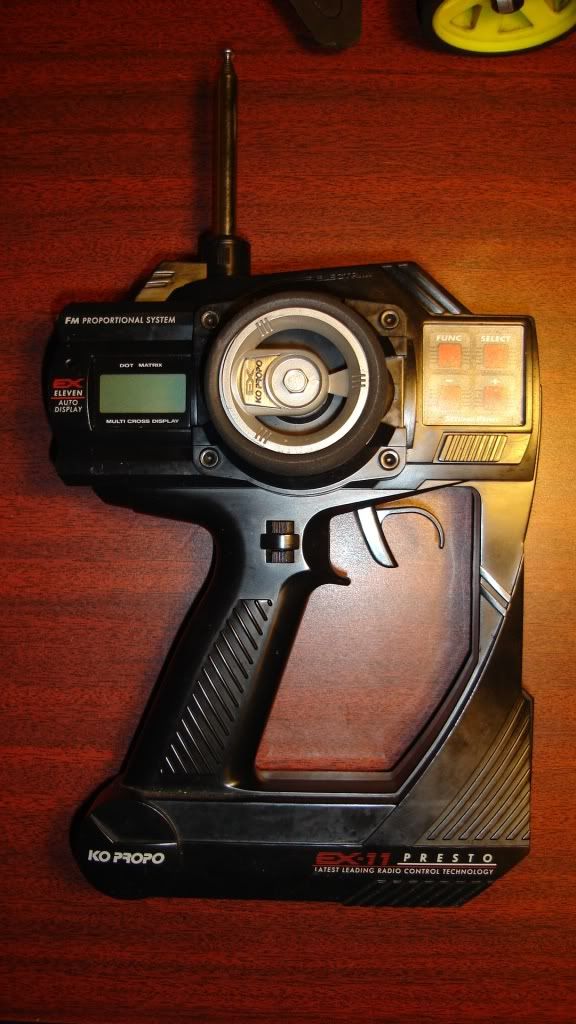 Asking Price:
SOLD
The car is in pristine condition and runs great. I can also include the original engine along with the new one in the car, if the buyer is really interested in it. As well, if anyone is interested in the new tires separately, they are $100 for all 5 sets BNIB. Will meet up in the GTA (Toronto area). Will also deliver outside of Toronto (but not too far) at buyers expense (details will be discussed).
Fee free to PM me for any extra questions or picture requests.
Thanks for looking

.