I just got my electric yesterday and took it out for a spin, and i like it! Since this is an RTR buggy there are some changes i gotta do. I put a 7.4v lipo in there and it moves.(of coarse will be running 14.8v lol) I just started off with taking the radio out and putting my radio in.

Things i will do are:
-new servo (Ace DS-1015)
-New steering link (part #: IF342)
-Oil fill the diff's (5,7,3)
-Shim the driveshafts
-Big Bores (O'Donnell Z01-B)
-Bearings for the servo saver
-Get a stabilizer set
-CNC knuckles (king headz) (had bad luck with the cast ones on the st-rr)
Then the buggy will be ready for racing lol.
Here are some pics: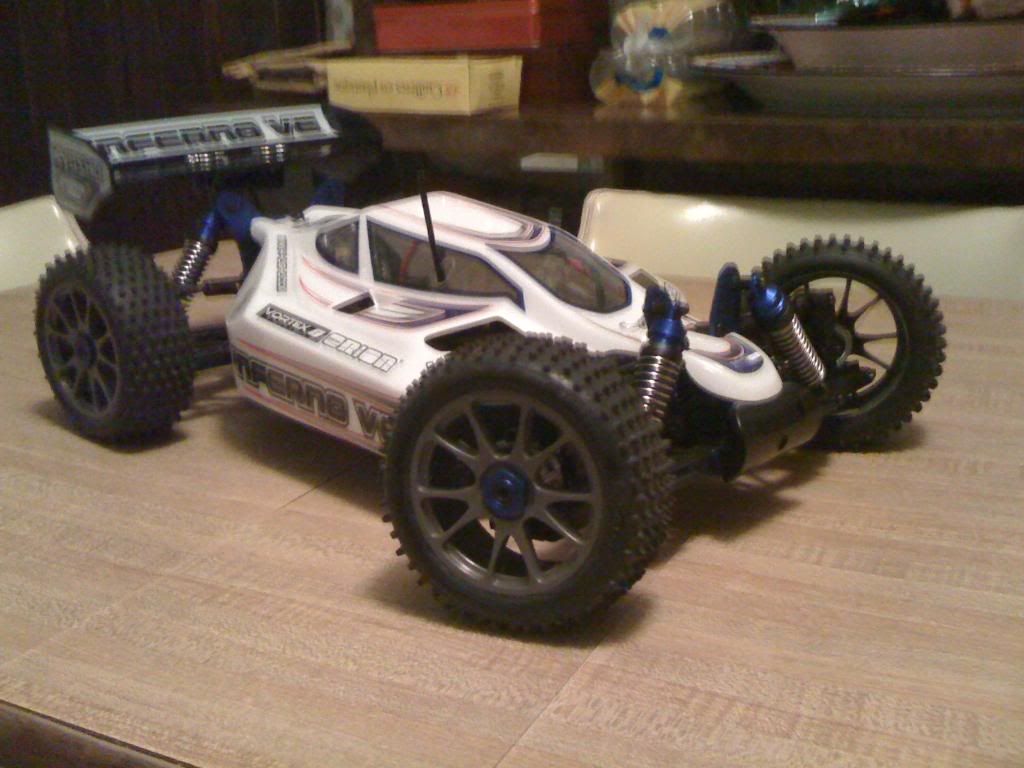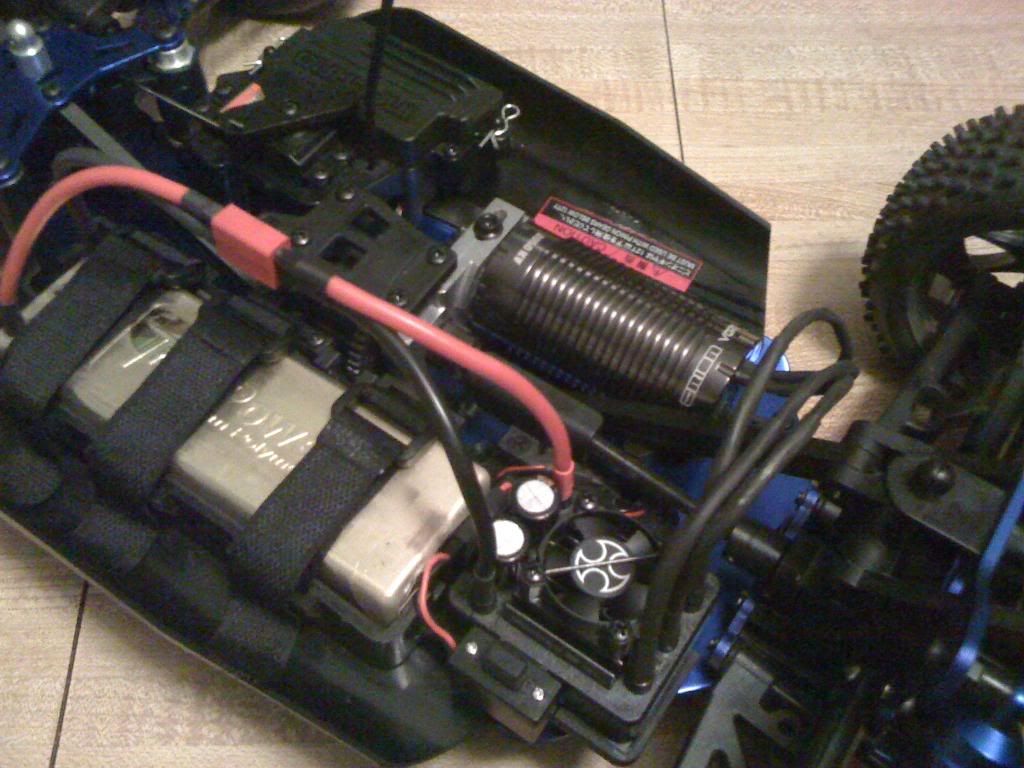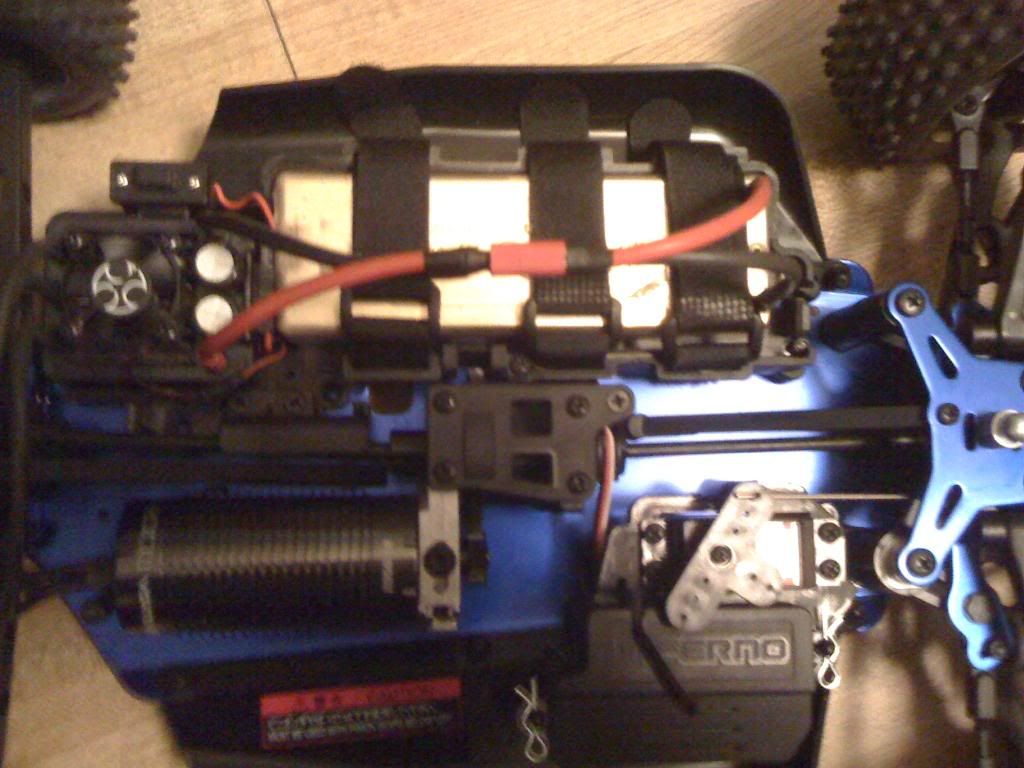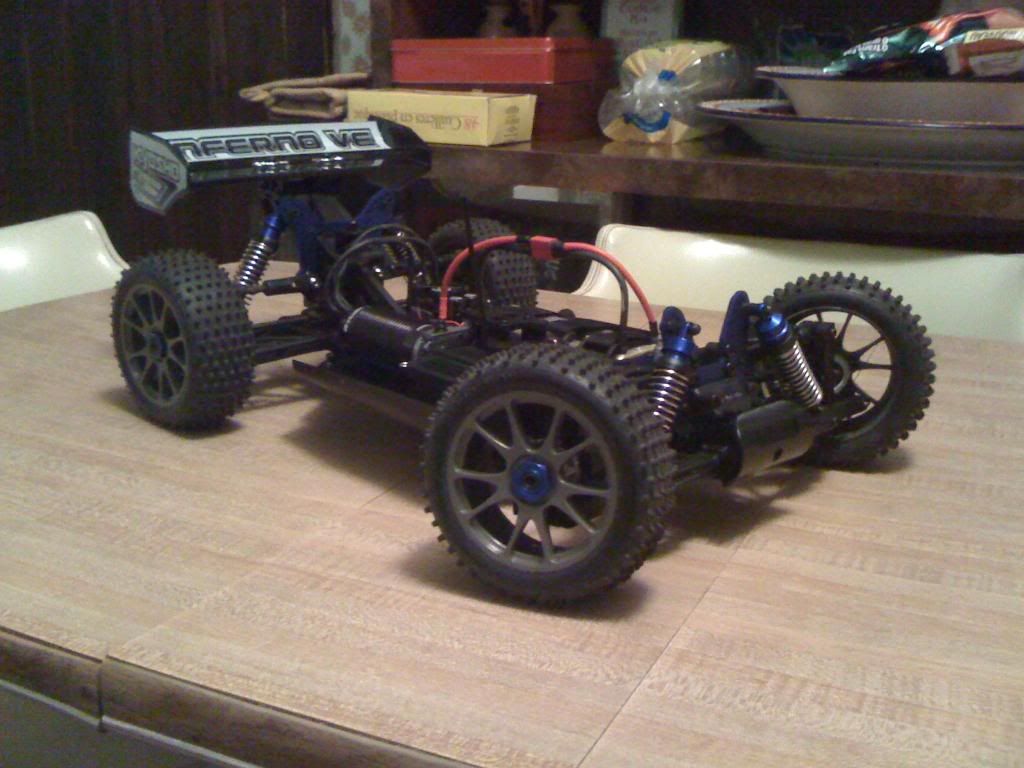 I know it's a 7.5 Sport two based but, i got it because, it was a good deal and parts are cheap There a few changes to be made but, i want to race and this buggy was one way of doing it without braking the bank.

Tekno