I am selling my Baja 5b SS body with custom decal kit (AsylumRC) This body has less than 1/2 gallon on it and is in great condition.
Asking $45 for the body.
Here is what it looked like when it was on the Baja (truck not included

):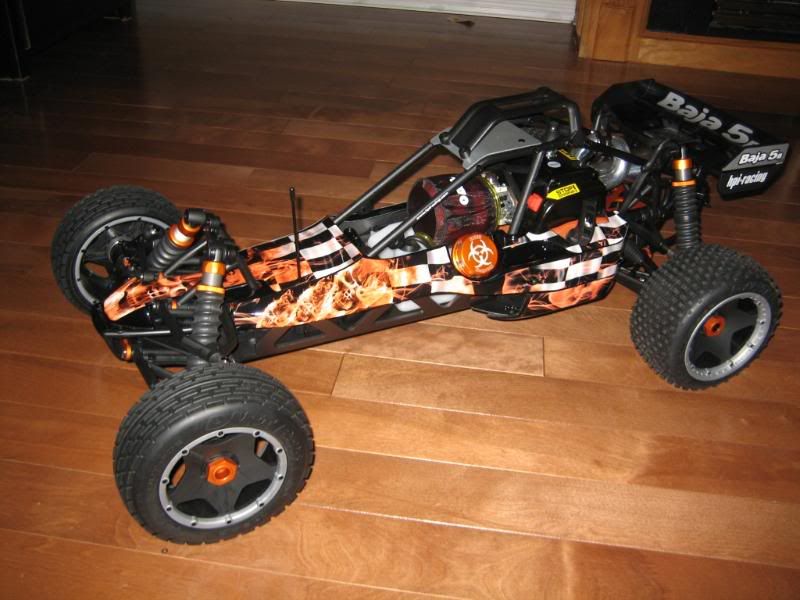 I am also selling my wheels and tires from the same Baja. The fronts are the stock Dirt Busters and the rear have a new set of Hostile MX tires used for only 1/2 tank.
Asking $70 for the complete set
Here is what they looked like on the Baja (with the body too - turck not included

):
Will do a package deal if someone is interested in both items.
I am located in Barrie, ON. I would prefer pick up but will also ship at buyers expense.
Thanks for looking.