OK here are the updated pics of my Jammin SCRT10 for sale:
http://s100.photobucket.com/albums/m35/wht...Jammin%20SCRT0/
I have made many upgrades on this truck to make sure it could handle whatever I threw it's way, and it has!!!! I have been consistently in the A and B mains at St Polycarp with this bad boy and a few of you have had the chance to drive it and she turns on a top and jumps very flat with little to no noise diving at all. I have strengthened the steering with the aluminum components and ball bearings, I also upgrades the caster link to aluminum as it was the first thing to break on me when I first drive it at the track. I upgraded to rear universals from Dog bones and upgraded the front c hubs and knuckles to aluminum also to give me very precise steering and smooth action. I upgraded to Proline Powerstroke shocks front and rear with carbon fiber shock towers and the carbon steering brace and the complete set of springs for these shocks. I also upgraded to the performance chassis from Ofna for the SCRT10 also and please note that all the upgrades are from Ofna and not knock offs from cheaper companies. I am also including my AKA Enduro's that are very much like new.
I will be including with the roller the Airbrushed Proline Raptor shell in the pics which is new and unused.
Asking $400 for everything

Thanks
Sean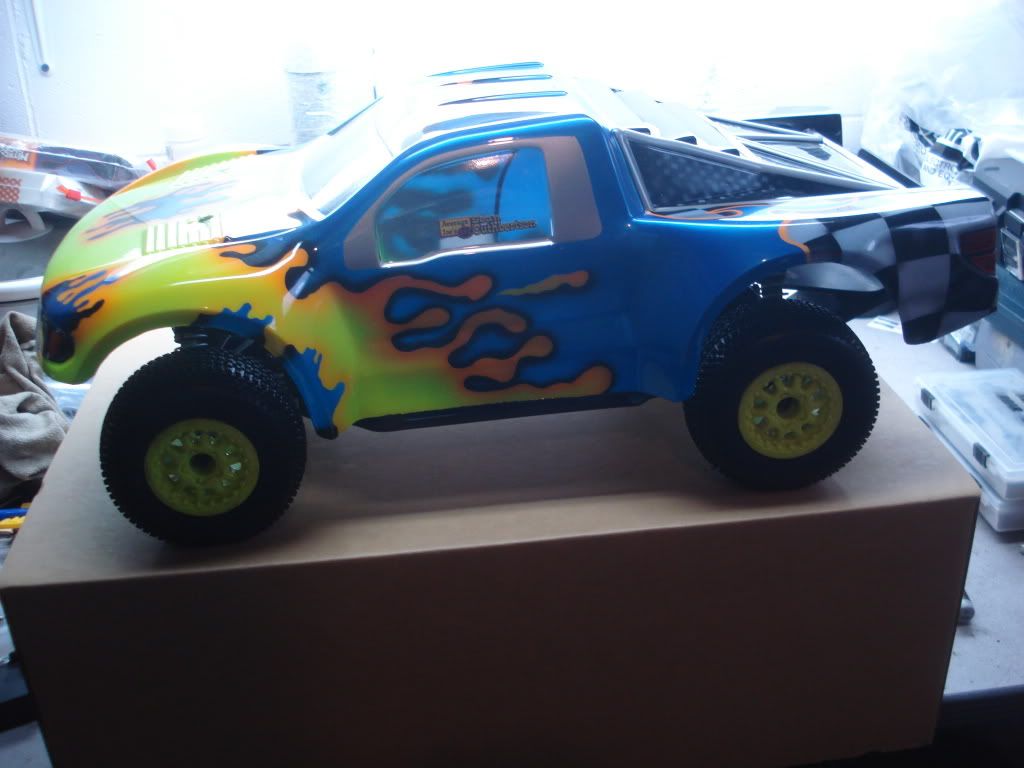 Please note I also have a complete set of new spare suspension parts and an extra rear corbon shock tower and Lungford turnbuckles new in package that will all be going with this truck, just install your electronics and race as I have worked hard on the setup and it is silky smooth both on dirt and Carpet.