Whoa!!! Boner!!!! I love it.
Flying form "in the cockpit" of warbirds really brings FPV into their element. I did get a flight on my P51 Mustang FPV last weekend. It was amazing, but I don't have any decent video. First FPV flight video that plane isn't that good because of the way the canopy was held on. it tended to "float" due to the way the tongue on the canopy is held onto the fuselage. That and the vibrations made for a bobbly video.
Here is a couple of stills though. Oh man, it is so much fun. Loops, rolls and buzzing the field in a warbird is a real blast.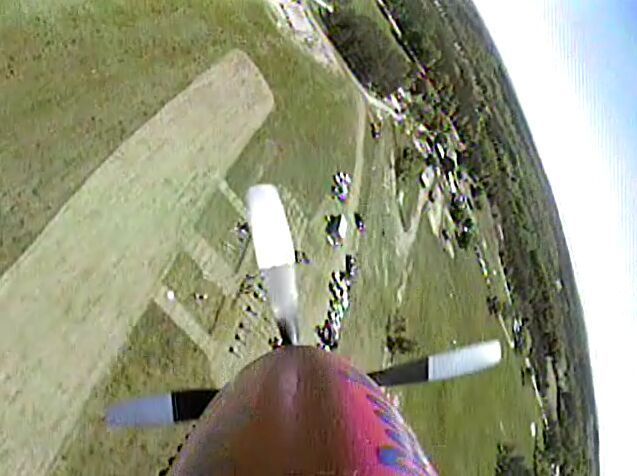 Once I fix my canopy mounting issue, I will post a video

In the meantime, i challenge all you other FPV'ers out there to mount a camera in your warbird cockpits and post some videos!!