Selling my Explorist XL. Only used for 4 months. It has been great. Nice big screen. Awesome for geocaching and on road navigation. Still in mint condition.
Includes:
Explorist XL - paid 399$ from radioworld in July
USB cable, world wide base map loaded.
Detailed Southern Ont map on the SD card, with Autoroute.
Installed Screen Shield. 10$
Sandisk Ultra II - 512 sd card 40$
12v Car cable $30
Ram Vehicle Mount with Suction cup 25$
$350 plus shipping.
http://www.magellangps.com/products/....asp?segID=355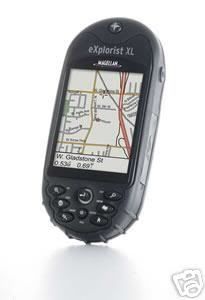 [/img]
================================================== =======
RCC Classified Quick Rules
- Location & price is a must when selling RC related items. Update your
profile
!!!
- Use the
feedback system
after a sale / trade.
- Buyer Beware!
- One bump / TTT every 3 days.
- Classified rules
here
.
** Infractions will be passed out if rules are broken. Threads may be deleted.
================================================== =======