I bought this kit a year and a half ago thinking that I would use it in the future but I've learned that I'm not up to flying this type of aerobatic plane. So -- it's for sale and it could be shipped since it is in the original box which came to me from California with absolutely no damage.
The ARF is built in Holland, and it's Specs are:
Category: Scale ARF Aerobatic
Span 63"
Wing area 700 SqInches.
Length 57.5"
Weight 7.5-8.5 Lbs.
Engine .46-.90 2C or .90-1.20 4C.
TDL's web site is at:
http://www.tdlmodels.com/extra330.php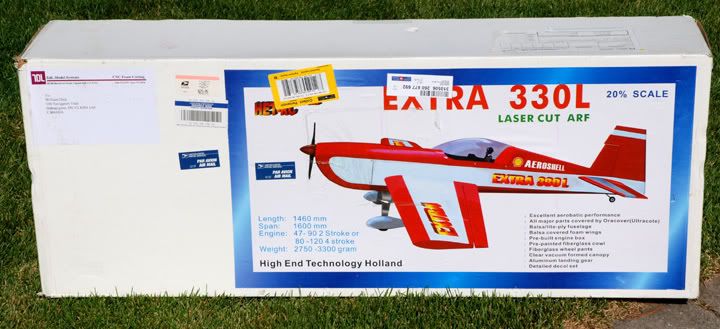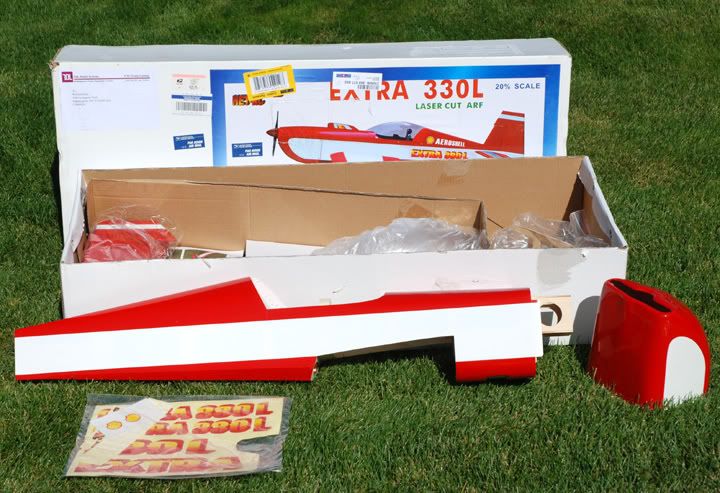 The components are beautifully finished and it has a colour scheme that you don't often see, including the "Aeroshell" decals.
I can ship the box or deliver to the GTA as I get there every two weeks or so.
Asking $ 200 + shipping (free delivery to GTA)
================================================== =======
RCC Classified Quick Rules
- Location & price is a must when selling RC related items. Update your
profile
!!!
- Use the
feedback system
after a sale / trade.
- Buyer Beware!
- One bump / TTT every 3 days.
- Classified rules
here
.
** Infractions will be passed out if rules are broken. Threads may be deleted.
================================================== =======