I am sure that I am not the only one who has ripped the landing gear out of a U-Can-Do arf. I refer to the .60 size. The little 3/32 dia toothpicks, the Chinese idea of reinforcement, are not sturdy enough to prevent the whole gear assembly from twisting backwards, tearing out of the fuselage and ripping up the underside of the wing. Now one can repair it after it has happened or fix it before it happens. Trying to get inside the fuselage before it happens and without cutting is almost impossible.
I offer my solution. I cannot take all of the credit. The solution came up during a club discussion the last time I did it and the third time it happened.
The pictures show the idea. I made and fitted a 1/16 aluminum plate that prevents the gear assembly from twisting backwards. The aluminum plate is held in place by the existing L.G. and by two screws going through the cooling duct floor into a 1/4 ply plate inside. The ply plate is not glued in, I could not get to it to apply glue. The ply plate was predrilled and fitted with blind nuts before it was placed inside the airplane. Positioning the plate inside required a masterfull command of Anglo Saxon oaths.
Although it was a chore it was far better than trying to fix the L.G. and wing, after it is ripped out.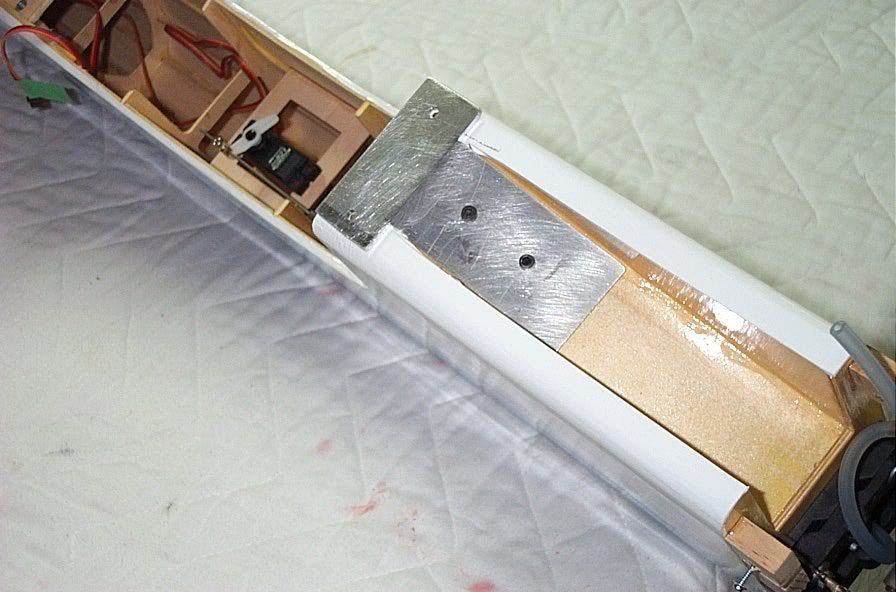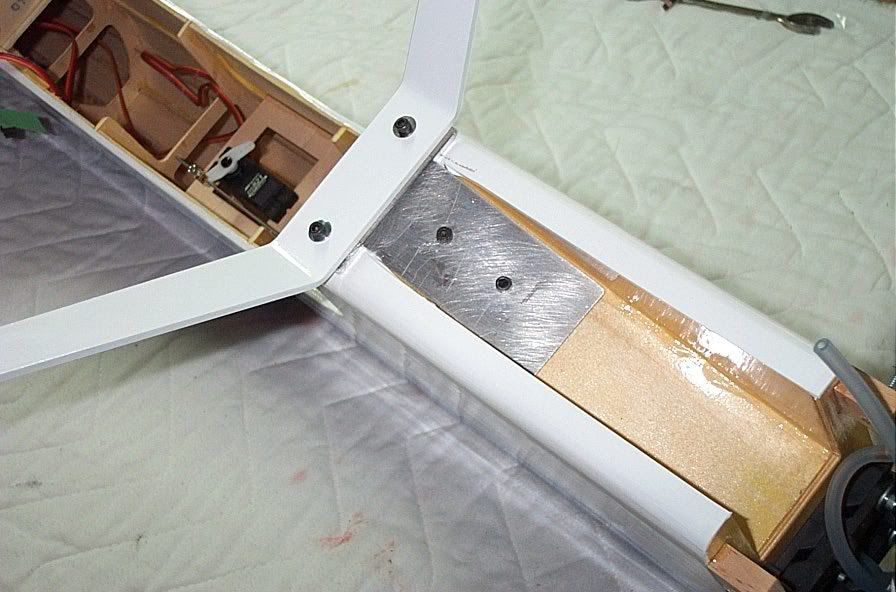 Use the idea as you wish.
Ed S