Hello everyone in and around Edmonton,
I am selling my little white Ford because I need something with a bit more Jam to pull a 26 foot camper..
Its an 01 F-150 XL ext cab 4 door, V-6, 5 speed. Excellent gas milage
It has A/C, Dual airbags, 4 wheel disk brakes, new windshield, vent visors, bug deflector, mud flaps all around, AM/FM CD, cruise control, reciever hitch(to tow plane trailer

), rubber mat in box.
It has very low milage for an 2001 (see picture)
I have researched prices on the net, and found that $6000 is a decent price.
Send me a PM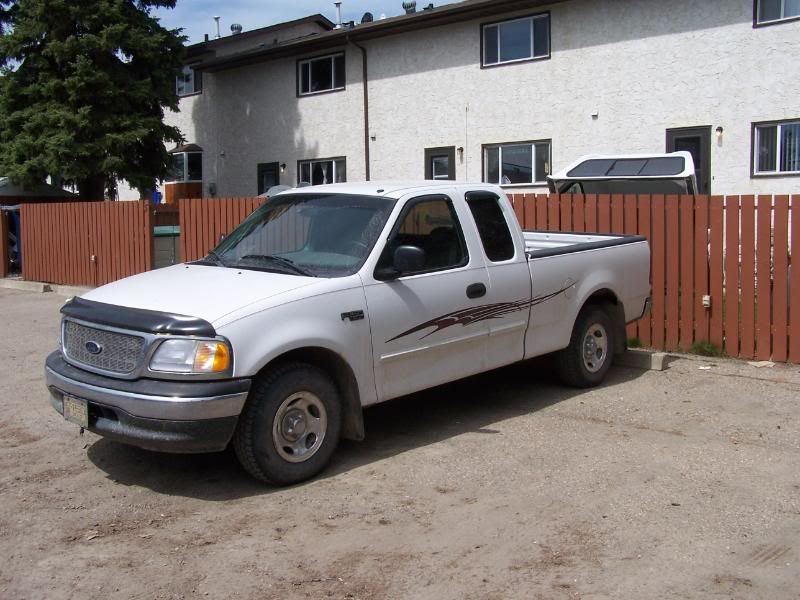 ================================================== =======
RCC Classified Quick Rules
- Location & price is a must when selling RC related items. Update your
profile
!!!
- Use the
feedback system
after a sale / trade.
- Buyer Beware!
- One bump / TTT every 3 days.
- Classified rules
here
.
** Infractions will be passed out if rules are broken. Threads may be deleted.
================================================== =======