Hi Everyone,
I know this took a long time to complete and to get all the info about the completed plane and its maiden flight.
Here's all the information about the plane and its maiden flight...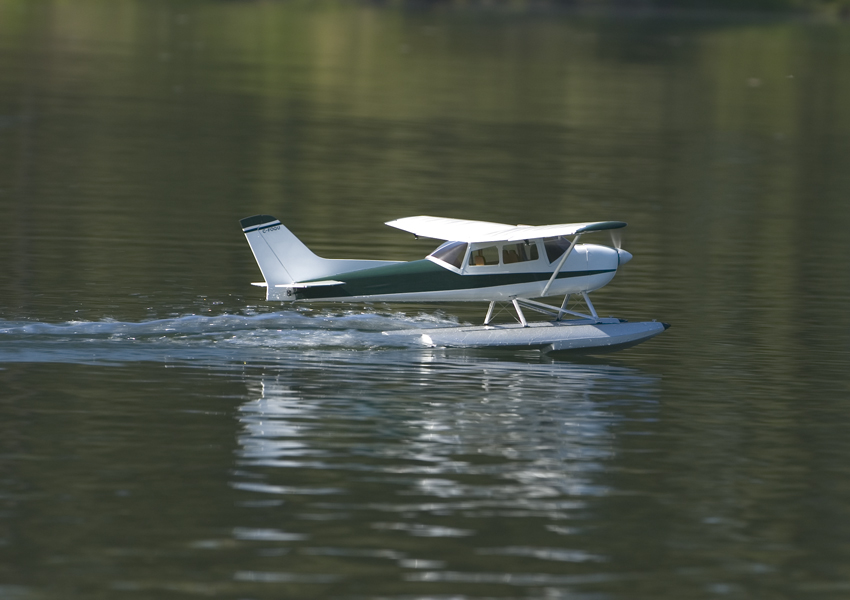 Info about the plane:
Hobby Lobby Cessna 172 All Wood ARF.
AXI 2212/26 (Silver) Outrunner Motor.
Castle Creations Phoenix 25 ESC.
4 x Hitec HS-55 Servos.
Expert Receiver R650 6ch Micro FM.
8X6 Slow Flyer APC Prop.
GWS Floats.
Modifications Made to the Plane:
All covering removed and recovered.
Cowl sanded and repainted.
New battery bay cut and tray built in fuse foward against firewall.
Full scratch built scale cockpit.
Thin plywood firewall layer added to outer firewall to seal water out.
Aileron Servos mounted flat and hidden inside wings.
Plane mounted on GWS Floats.
The Maiden Flight:
The maiden flight was quite successful, I had a hard time getting off the water on the first try, I didn't have enough elevator throw and I couldn't get unstuck from the surface tension on the water.
I came back to the beach and clicked my high rates on and gave it another go, with the extra throw she lifted off the water without a problem.
In the air after I trimmed her out and pulled the throttle back she flew awesome, very solid in the air and no ugly tip stall characteristics.
Here's the video of the Maiden Flight: Video By Frank Jaerschky
Here's some pictures from the maiden flight: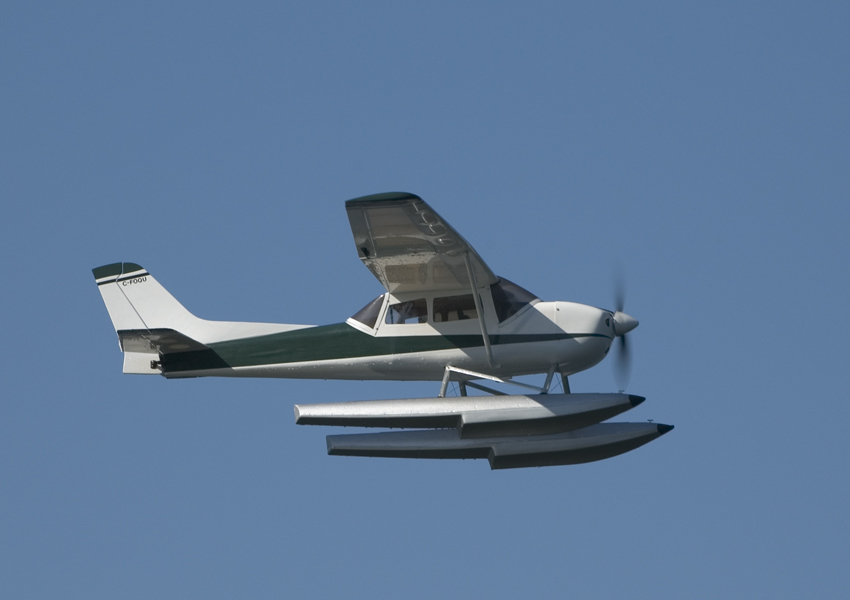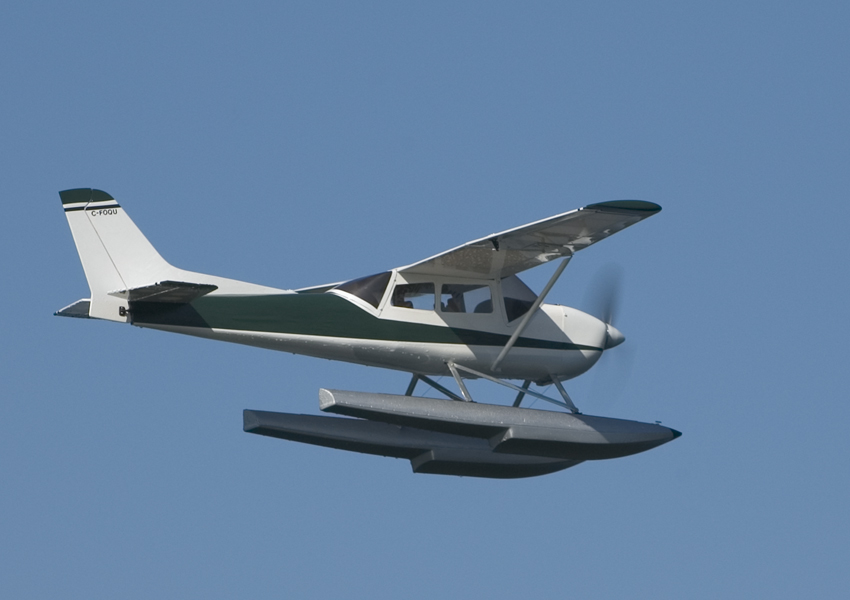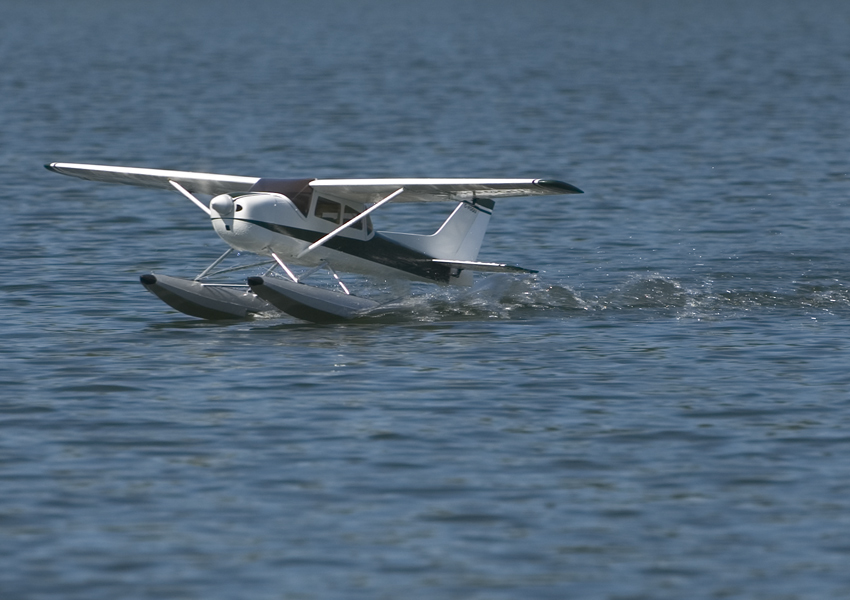 Video from the Thrird Flight: Video By Frank Jaerschky
We have a bunch more pictures of our cessna 172 on our website which can be viewed at
www.teamtracon.com
Thanks for your interest,
Sam