For a receiver, I would use either an AR6110 (or the older 6100) or AR500 full range RX. I've flown my Slo-V with an AR6100 and never had range or glitching issues. Although there are no official specs, the AR6100 has been informally tested and the range was found to be around 3km line-of-sight.
Your battery connectors might be 'JST':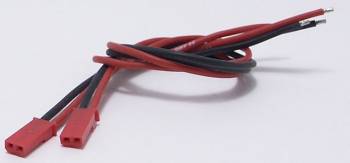 You can simply swap these out with Deans. JST connectors are good for up to 10A and I only use them for indoor where weight is a concern.
Be sure to check the specs for your ESC. It should have a Low Voltage Cutoff that is LIPO compatible, approx 3V per cell.